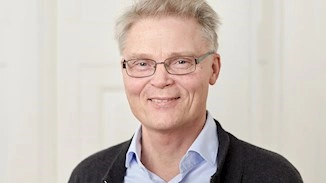 Contact
Sjurdur Frodi Olsen, Professor, Epidemiologisk Forskning / Maternel ernæring
T. +45 32683955 @. sfo@ssi.dk
Research Areas
My group is focusing on impact on health of dietary intake in pregnancy and during the adolescent years. A central research resource is the Danish National Birth Cohort, where we are following a cohort of 90,000 born during 1996-2003. My group has, together with associated groups, published >200 peer reviewed articles relating pregnancy diet to various health outcomes. A special line has been to study whether marine n-3 fatty acids can delay spontaneous delivery and prevent preterm birth. I and colleagues, in a paper in the Lancet, initially suggested this hypothesis, which in 2018 was corroborated by an extensive Cochrane review of randomized trials. Experiences from our studies, including our Chinese trial published in 2019 (see list of Selected publications), collectively suggest that the delaying effect of marine n-3 fatty acids on timing of spontaneous delivery is fast but of short duration. In our data, there is also evidence to suggest that the relationship is non-linear, with a low "saturation point"; and that small doses may have substantial effects in women who are below the saturation point.
| | |
| --- | --- |
| Education | |
| 1984 | MD, University of Copenhagen |
| 1987 | MSc in Epidemiology, London School Hygiene & Trop. Medicine |
| 1993 | DMSci (dr.med.), Aarhus University |
| 1994 | PhD, Aarhus University |
| 1997 | Authorized specialist course in Public Health |
| 2007 | Course in Research Management, CBC |
Employment after doctorate
1993
Post Doc, London School of Hygiene & Tropical Medicine, UK
1994
Senior Scientist, since 1997 leader of Maternal Nutrition Group, SSI
2005-2007
Full (Ordinary) Professor of Epidemiology, University of Aarhus
2006-
Adjunct Professor in Nutrition, Harvard School of Public Health, Boston, USA
2007
Senior Scientist, Department of Epidemiology Research, SSI
2009-
Chief Physician, Department of Epidemiology Research, SSI
2010-2019
Centre Leader, Centre for Fetal Programming, SSI
2019-
Professor of epidemiology with particular focus on foetal programming, at University of Copenhagen
Professional Activities and Leadership
1999
Member, Scientific and Management Group of the Danish National Birth Cohort
2001–2004
Member, Danish National Nutrition Council
2005-2013
Member, Scientific Advisory Committee of Nutricia Research Foundation

2007–2011
Leader, Theme 2 (on longitudinal epidemiology) of the FP6 Integrated Project, EARNEST
2015-
Member, Steering Committee of the International Childhood Cancer Cohort Consortium (I4C)
2015-
Member, International Life Science Institute (ILSI) Expert Group on "Nutritional Management of Gestational Diabetes: the scientific evidence to date"
2017-
Deputy PI – and member of the Scientific and Management Group – of the Danish National Birth Cohort

https://www.hsph.harvard.edu/sjurdur-olsen/

https://www.cfp-research.com/publications

Prizes and Honours
1995
Simon Spies Medical Research Prize
2004
Professor Johannes Ipsen Lecture
Selected Publications
Halldorsson TI, Birgisdottir BE, Brantsæter AL, Meltzer HM, Haugen M, Thorsdottir I, Olafsdottir AS, Olsen SF. Old Question Revisited: Are High-Protein Diets Safe in Pregnancy? Nutrients. 2021 Jan 29;13(2):440. doi: 10.3390/nu13020440. PMID: 33572843; PMCID: PMC7911198. https://www.mdpi.com/2072-6643/13/2/440
Bjerregaard AA, Halldorsson TI, Tetens I, Olsen SF. Mother's dietary quality during pregnancy and offspring's dietary quality in adolescence: Follow-up from a national birth cohort study of 19,582 mother-offspring pairs. PLoS Med. 2019 Sep 12;16(9):e1002911. doi: 10.1371/journal.pmed.1002911. Erratum in: PLoS Med. 2019 Nov 26;16(11):e1003004. PMID: 31513597; PMCID: PMC6742222. https://journals.plos.org/plosmedicine/article?id=10.1371/journal.pmed.1002911

Olsen SF, Halldorsson TI, Li M, Strøm M, Mao Y, Che Y, Wang Y, Duan F, Olsen J, Zhou W. Examining the effect of fish oil supplementation in Chinese pregnant women on gestation duration and risk of preterm delivery. J Nutr 2019;149(11):1942-1951
Antvorskov JC, Halldorsson TI, Josefsen K, Svensson J, Granström C, Roep BO, Olesen TH, Hrolfsdottir L, Buschard K, Olsen SF. Association between maternal gluten intake and type 1 diabetes in offspring: national prospective cohort study in Denmark. BMJ 2018;362:k3547 https://doi.org/10.1136/bmj.k3547 (Published 19 September 2018)

Hansen S, Strøm M, Maslova E, Dahl R, Hoffmann HJ, Rytter D, Bech BH, Henriksen TB, Granström C, Halldorsson TI, Chavarro JE, Linneberg A, Olsen SF. Fish oil supplementation during pregnancy and allergic respiratory disease in the adult offspring. J Allergy Clin Immunol. 2016 Apr 25. pii: S0091-6749(16)30155-5. doi: 10.1016/j.jaci.2016.02.042. [Epub ahead of print] PubMed PMID: 27246522.
Olsen SF, Houshmand-Oeregaard A, Granström C, Langhoff-Roos J, Damm P, Bech BH, Vaag AA, Zhang C. Diagnosing gestational diabetes mellitus in the Danish National Birth Cohort. Acta Obstet Gynecol Scand 2017;96:563-569.
Olsen SF, Birgisdottir BE, Halldorsson TI, Brantsaeter AL, Haugen M, Torjusen H, Petersen SB, Strøm M, Meltzer HM. Possibilities and considerations when merging dietary data from the world's two largest pregnancy cohorts: the Danish National Birth Cohort and the Norwegian Mother and Child Cohort Study. Acta Obstet Gynecol Scand 2014;93:1131-1140.