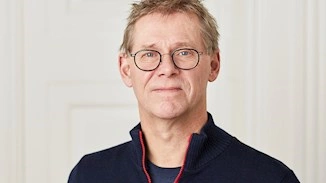 Research area
Veterinary bacteriology
Molekylar typing
Molekylar epidemiology
Responsibilities
Publikationer
G.V. Schmidt, A. Mellerup, L. E. Christiansen, M. Ståhl, J.E. Olsen, Ø. Angen. Sampling and pooling methods for capturing herd level antibiotic resistance in swine feces using qPCR and CFU approaches. PlosOne (2015) 10(6): e0131672. doi:10,1371/journal.pone.0131672
S. Derzelle, G. Girault, B. Kokotovic, Ø.Angen. Whole genome-sequencing and phylogenetic analysis of a historical collection of Bacillus anthracis strains from Danish cattle. PloS One (2015) 10(8): e0134699.doi:10.1371/journal.pone.0134699
C.A. Grøntvedt, P. Elstrøm, M. Stegger, R.L. Skov, P.S. Andersen, K.W. Larssen, A.M. Urdahl, Ø. Angen, J. Larsen, S. Åmdal, S.M. Løtvedt, M. Sunde, J.V. Bjørnholt. MRSA CC398 in humans and pigs in Norway: A "One Health" perspective on introduction and transmission. Clinical Infectious Diseases. 63: 1431-1438 (2016), doi:10.1093/cid/ciw552
Ø. Angen, M. Stegger, J. Larsen, B. Lilje, H. Kaya, K.S. Pedersen, A. Jakobsen, A. Petersen, A.R. Larsen. First report of mecC-carrying MRSA in domestic swine. Journal of Antimicrobial Chemotherapy, (2016) doi:10.1093/jac/dkw389.
Ø. Angen, L. Feld, J. Larsen, K. Rostgaard, R. Skov, A.M. Madsen, A.R. Larsen. Transmission of MRSA to human volunteers visiting a swine farm. Applied and Environmental Microbiology (2017) 83:e01489-17. doi: 10.1128/AEM01489-17.