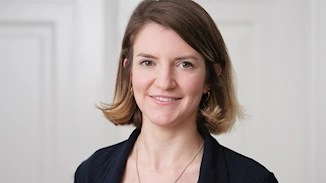 Research area
I am heading the Metabolomics Research Group at the Section for Clinical Mass Spectrometry, Danish Center for Neonatal Screening, Department of Congenital Disorders. Our group's research aims at developing population size mass spectrometry-based metabolomics approaches for predictive, personalized and preventive diagnostics in early life using the massive sample resource at the Danish National Biobank. Using metabolomics approaches mainly on neonatal dried blood spots we aim at unravelling metabolic signatures of neonatal health and disease, as well as studying impacts of pre- and postnatal exposure on future health outcomes. Our group works in close collaboration with national and international research groups, universities and centers of excellence at the interphase of personalized medicine, metabolomics, microbiome and register-based research and epidemiology. Our collaboration partners include PREDICT, iPSYCH, COPSAC, Rigshospitalet and many more.
Education
Before starting my position as a research scientist at Statens Serum Institut, I held a postdoctoral position at The Dorrestein Laboratory at the University of California in San Diego. Here, I participated in diverse research projects within computational metabolomics. Among other things, I investigated how the integration of diverse metabolome mining tools, such as mass spectral molecular networking through GNPS and MS2LDA can enhance chemical structural information retrieved in metabolomics experiments. I obtained my PhD in plant chemical diversity and evolution through the Marie Curie Initial Training Network MedPlant at the University of Copenhagen in Denmark. My fascination for the vast chemical space of small molecules started in the field of natural products chemistry. During my MSc in professor Norberto Peporine Lopes' group at the University of São Paulo in Ribeirão Preto, Brazil, I investigated metabolomics approaches based on matrix-assisted laser desorption/ionization mass spectrometry (MALDI-MS) for the taxonomic classification of diverse plant families in a biodiversity hotspot in the Brazilian savanna.
Google Scholar
Responsibilities
My responsibilities as a group leader encompass guiding the development of novel computational metabolomics approaches for the analysis of large population-based LC-MS/MS metabolomics cohorts as well as supervision of the analytical method development. I review and ensure data quality, high throughput metabolite annotation and biological interpretation.
Selected publications