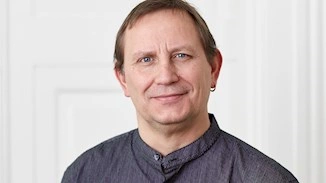 Contact
Lasse Dam Rasmussen , Virus & Mikrobiologisk Specialdiagnostik / Virus Overvågning og Forskning
T. +45 32689055 @. lara@ssi.dk
Research area
Research in the evolution of viruses e.g. in cases of secondary vaccine failures. The mechanisms behind the development of new norovirus recombinants. Development of NGS methods to investigate whole genome sequences of viruses.
Responsibilities
Responsible for the National WHO Reference Laboratory for Morbilli and Rubella. The laboratory is responsible for the surveillance of Morbilli and Rubella viruses in Denmark and reporting data to national and international authorities.
Responsible for cooperation with the Danish food authorities in food borne outbreaks of norovirus.
Publications
Graaf M., J. Beek, H. Vennema, AT Podkolzin, J. Hewitt, F Bucardo, KE Templeton, J Mans, J Nordgren, G. Reuter, M Lynch, LD Rasmussen, N Iritani, MC Chan, A. Martella, K Ambert-Balay, J. Vinjé, PA White, M. Koopmans. 2015 Emergence of a novel GII. 17 norovirus–end of the GII 4 era? Eurosurveillance. Vol 20(26):pii=21178
Rasmussen L.D., Fonager J., Knudsen L.K., Andersen P.H.S., Rønn J., Poulsen M.W., Franck K.T., Fischer T.K. 2015 Phylogenetic and epidemiological analysis of measles outbreaks in Denmark, 2013 to 2014. Eurosurveillance. Vol 20(39):pii=30027
Rasmussen L.D., Schultz A.C., Uhrbrand K., Jensen T., Fischer T.K. 2016 Molecular Evidence of Oysters as Vehicle of Norovirus GII.P17-GII.17. Emerging Infectious Diseases. Vol 22(11):2024-2025
Fonager J, Stegger M, Rasmussen LD, Poulsen MW, Rønn J, Andersen PS and Fischer TK. 2017 A universal primer-independent next-generation sequencing approach for investigations of norovirus outbreaks and novel variants. Scientific Reports 7: 813
Janko van Beek, Miranda de Graaf, Haider Al-Hello, David J Allen, Katia Ambert-Balay, Nadine Botteldoorn, Mia Brytting, Javier Buesa, Maria Cabrerizo, Martin Chan, Fiona Cloak, Ilaria Di Bartolo, Susana Guix, Joanne Hewitt, Nobuhiro Iritani, Miao Jin, Reimar Johne, Ingeborg Lederer, Janet Mans, Vito Martella, Leena Maunula, Georgina McAllister, Sandra Niendorf, Hubert G Niesters, Alexander T Podkolzin, Mateja Poljsak-Prijatelj, Lasse Dam Rasmussen, Gábor Reuter, Gráinne Tuite, Annelies Kroneman, Harry Vennema, Marion PG Koopmans. 2018. Molecular surveillance of norovirus, 2005–16: an epidemiological analysis of data collected from the NoroNet network. The Lancet infectious diseases Vol 18(5): 545-553