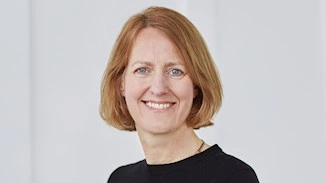 Contact
Eva Møller Nielsen , Bakterier, parasitter og svampe / Fødevarebårne Infektioner
T. +45 32683644 @. emn@ssi.dk
Research area
Enteric and foodborne bacteria, e.g., Campylobacter, Listeria, E.coli, Klebsiella, Salmonella, Clostridium difficile
Foodborne and zoonotic bacteria:

Epidemiology
Phylogeny and molecular epidemiology
Virulence
Antimicrobial resistance
Prizes and honors
Kauffmann prize 2009
Link publications
https://orcid.org/0000-0002-5349-7802
Responsibilities
Head, unit of Foodborne Infections. The unit is responsible for the laboratory based surveillance of foodborne infections in Denmark:
Detection and investigation of foodborne outbreaks
Development and implementation of molecular typing methods, including the use of whole genome sequencing for research and surveillance of infections
Antimicrobial resistance
Establishment and maintenance of surveillance databases
Publications
Joensen KG, Kuhn KG, Müller L, Björkman JT, Torpdahl M, Engberg J, Holt HM, Nielsen, HL, Petersen AM, Ethelberg S, Nielsen EM. 2018. Whole-genome sequencing of Campylobacter jejuni isolated from Danish routine human samples reveals surprising degree of clustering. Clin Microbiol Infect 24: 201.e5-201.e8
Kuhn KG, EM Nielsen, K Mølbak, S Ethelberg. 2018. Determinants of sporadic Campylobacter infections in Denmark: a nationwide case-control study among children and young adults. Clinical Epidemiology 10, 1695-1707
Schjørring S, Raiser SG, Jensen Tenna, Moura Alexandra, Kjeldgaard Jette S, Müller L, Thielke Stine, Leclercq Alexandre, Maury Mylene M, Tourdjman Mathieu, Donguy Marie-Pierre, Lecuit Marc, Ethelberg S, Nielsen EM. 2017. Cross-border outbreak of listeriosis caused by cold-smoked salmon, revealed by integrated surveillance and whole genome sequencing (WGS), Denmark and France, 2015 to 2017. Euro Surveill 22(50).
Gymoese P, Sørensen G, Litrup E, Olsen JE, Nielsen EM, Torpdahl M. 2017. Investigation of outbreaks of Salmonella enterica serovar Typhimurium and its monophasic variants using whole-genome sequencing, Denmark. Emerg Infect Dis 23, 1631-1639.
Jensen AK, JT Larsson, S Ethelberg, K Kiil, M. Kemp, EM Nielsen. 2016. Molecular typing and epidemiology of human listeriosis cases in Denmark, 2002–2012. Emerging Infect Dis 22: 625-33