Tuberculosis Vaccine Research
Tuberculosis (TB) kills more than 1.5 million people each year and more than on fourth of the worlds population is infected with the bacterium. Drug resistant TB strains are spreading with alarming speed and mass vaccination with the current vaccine has not been able to control the epidemic. Statens Serum Institut is one of the leading institutions in the international efforts to develop a new, safe and effective vaccine.
Tuberculosis vaccine research at SSI
Tuberculosis (TB) is one of the oldest known human diseases and is caused by inhalation of the bacterium Mycobacterium tuberculosis (Mtb). It is a slow progressing chronic disease and infected individuals are often life-long carriers of the bacteria. Despite progress in the availability of effective antibiotic treatment, Mtb remains one of the most deadly human pathogens and drug resistant Mtb-strains are causing an increasing number of TB cases.
Bacillus Calmette-Guérin (BCG) is the only licensed TB vaccine and is effective against severe forms of TB in children. However, it does not control pulmonary TB in adults and adolescents that are the primary disease transmitters. Also, BCG does not protect the billions of people that are already and it is evident that a new vaccine is needed to combat the global epidemic.
The research at SSI is focused on the interactions between pathogen and host. Using samples from patients and advanced animal models we identify mechanisms in the immune system that most efficiently combat the bacteria and use this knowledge to design and test new vaccine concepts targeting different aspects of disease.
Our goal is to deliver safe and efficacious vaccines that protect individuals before they are infected as well as protect the many people that already are infection from progressing to active disease. We have developed three different vaccine candidates that have already entered clinical testing and we are currently working on an improved next-generation vaccine based on the most recent scientific advances.
Research projects
POR TB Consortium
Title: POR TB Consortium; Phase 2 trial to determine efficacy of the multistage vaccine H56:IC31 for Prevention of Recurrent TB disease
Objective: The project aims 1) to accelerate the clinical development of the leading TB vaccine candidate (H56:IC31) by conducting a phase 2 prevention of recurrent TB vaccine trial 2) to support capacity Development to expand TB vaccine clinical trial and Laboratory expertise in Sub-saharan Africa 3) to advance understanding of mechanisms of reactogenisity, immunogenicity and efficacy
Participants: The Aurum Institute, South Africa; Ospedale San Raffaele, Italy; University of Cape Town, SATVI, South Africa; Task Foundation NPC, South Africa; University of Cape Town, Lung Institute, South Africa; National Institute of Medical Research - Tanzania (NIMR); Areas Global Tuberculosis Foundation NPC, South Africa and Statens Serum Institut (SSI), Denmark
Funded by: The European & Developing Countries Clinical Trials Partnership (EDCTP)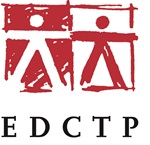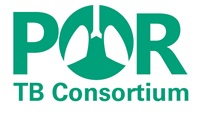 Contact: Rasmus Skaarup Mortensen, rjm@ssi.dk
A dual function TB subunit vaccine
Title: A dual function TB subunit vaccine designed for non-interference with BCG and post-exposure activity
Objective: The project aims to perform molecular modifications of a family of new vaccine candidates in order to enhance immunogenicity in vivo in preventive and post-exposure settings. Further the project will evaluate the modified vaccines in multiple novel advanced animal models of post-Mtb exposure and develop a GMP product towards clinical trial progression of the best vaccine candidate.
Participants: Staten Serum Institut (SSI, Denmark), Center for Infectious Disease Research (CIDR, USA), Public Health England (PHE)
Funded by: National Institutes of Health (NIH), USA

Contact: Rasmus Skaarup Mortensen, rjm@ssi.dk
Opening a backdoor
Titel: Opening a backdoor to the tuberculosis granuloma by vaccine-promoted tertiary lymphoid structures
Objective: The project seeks to investigate and understand the signals that control the mobility and positioning of the body's immune cells in TB infected tissue. One of the central barriers for protective immunity against TB is lack of contact between the T cells and the infected cells. Preliminary data shows that our newly developed TB vaccine can promote formation structures that resemble small lymph nodes. These are often located inside the TB granuloma, and my hypothesis is that they act as a backdoor for T cells, which can naturally enter lymph nodes. If correct, formation of these so-called tertiary lymphoid structures would overcome the barrier of T cell positioning and increase protective immunity against TB.
Partners: Statens Serum Institut (SSI, Denmark), Seattle Children's Research Institute (USA), University of Basel (Switzerland), French National Centre for Scientific Research (CNRS France).
Funded by: Independent Research Fund Denmark
Contact: Rasmus Skaarup Mortensen, rjm@ssi.dk