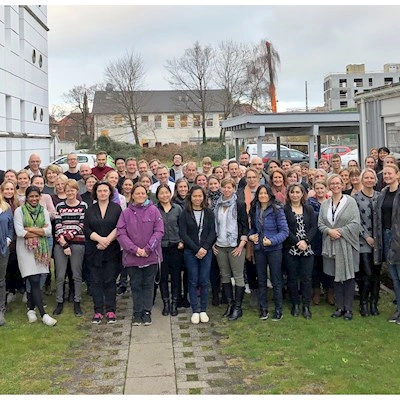 Center for Vaccine Research
Center for Vaccine Research consists of Department of Infectious Immunology and Vaccine Development. The Center is unique in its composition as it includes not only a basic and translational research department but also GMP facilities, animal testing facilities and has expertise that enables accelerated development of new vaccines targeted at regional infection threats.
Center for Vaccine Research
Peter L. Andersen is Vice President, Center for Vaccine Research (CVR) at Statens Serum Institut. In his current position, he is responsible for the overall coordination of vaccine research and development covering activities from early research to clinical development. His research has been focused on the identification and characterisation of antigens, immune mechanisms and vaccine delivery systems that mediate protection against important pathogens such as Mycobacterium tuberculosis, Chlamydia trachomatis, Streptococcus pyogenes and Influenza. He has pioneered work on TB and Chlamydia vaccines, the CAF series of liposomal adjuvants and novel TB diagnostic assays and reagents.
The program in CVR currently has two TB vaccines in late stage clinical testing and different liposomal adjuvant formulations and a novel Chlamydia trachomatis vaccine in phase 1 trials. The program also has a number of advanced novel and innovative vaccine modalities in late stage preclinical evaluation. In collaboration with industrial partners, his team has developed novel TB diagnostic tests (the IGRA assays) that are in widespread worldwide clinical use today and has recently completed a large-scale phase 3 testing of a novel specific skin test reagent to substitute for tuberculin.
Research Consortia