Vaccine Adjuvant Research
Modern vaccines are generally not sufficiently effective on their own, but require addition of other substances to activate the immune system, thereby increasing the immune response to the vaccine. At Statens Serum Institut we have developed a range of compounds called adjuvants to enhance effectiveness of vaccines.
Adjuvant research at SSI
A vaccine with whole bacteria has the advantage that the body recognizes the microorganisms as something dangerous that needs to be fought and therefore immediately starts to combat the foreign elements. However, most modern vaccines consist of very small parts from the virus or bacterium that causes the disease. Although the various small parts are carefully chosen because they trigger protection from the disease, they are insufficient as an effective vaccine per se. Thus, they cannot alert the immune system sufficiently to activate it - this problem is solved by adding adjuvants.
At SSI we have developed our adjuvant system so that the immune system recognizes the vaccine as a microorganism, thus facilitating an immune reaction. The adjuvant system consists of lots of small fat globules (liposomes). On the surface of the liposomes, components that resemble surface components of microorganisms have been inserted, which makes them very effective at activating the immune system. The result is a very effective vaccine directed precisely against the parts of the microorganism that provide the best protection. We work hard to rationally design adjuvants to give immune profiles matching the challenges posed by different microorganisms.
Our core adjuvant system, named CAF, is recognized by vaccine researchers worldwide
CAF01
The first adjuvant in the CAF series is called CAF01, and clinical trials in humans have shown that it is both safe and highly effective at activating vaccine-specific helper T cells that play an important role in the immune response against e.g. tuberculosis and pandemic flu.
CAF09B
Our second generation adjuvant CAF09b activates killer T cells of the immune system, which play an important role in the fight against e.g. cancer and HIV. CAF09b is currently undergoing evaluation in humans in a vaccine against prostate cancer.


Research projects
NeoPepVac
Title: Personalized cancer immunotherapy using adjuvanted Neo-epitope Peptide based Vaccines (NeoPepVac)
Objective: The overall aim of the project is to generate personalized immune therapy vaccines that are likely to be highly efficacious in a large fraction of cancer patients and strengthen the effect of check-point inhibitors. The four specific objectives are: to develop personalized cancer vaccines based on peptides in combination with the CAF09b adjuvant designed to provide optimal immunotherapy through CTL induction to complete a phase l trial with neoepitope based immunotherapy in cancer patients and provide PoC for the overall strategy, safety and clinical feasibility improve prediction algorithms, through identification of neoepitopes using syngenic mouse models and in-depth analyses of immune reactivity in vaccinated patients to develop vaccine delivery strategies to broaden the neoepitope repertoire and increase the response and efficacy of the vaccine.
Participants: NeoPepVac is a Danish consortium comprising 4 partners, Statens Serum Institut, Evaxion Biotech, Technical University of Denmark and Herlev Hospital
Funded by: Innovation Fund Denmark

TransVac2
Title: European Vaccine Research and Development Infrastructure
Objective: The objective of the Transvac2 consortium is to further advance the establishment of a fully operational and sustainable European vaccine R&D infrastructure. TransVac2 will support innovation for both prophylactic and terapeutic vaccine development based on a disease-overarching and one-health approach, thereby optimizing the knowledge and expertise gained during the development of both human and animal vaccines. Read more at www.transvac.org
Participants: TransVac2 is a European consortium comprising a comprehensive collection of 26 leading European institutions.
Funded by: European Union H2020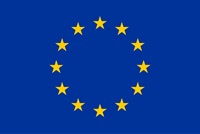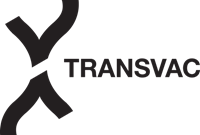 Contact: Gabriel Pedersen, gakp@ssi.dk Ida Svahn Rasmussen, idsr@ssi.dk