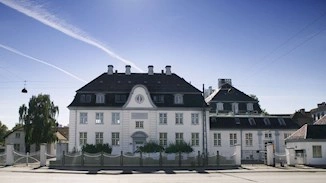 Purpose
The main purpose of the Vaccine Development department is to develop new vaccines and diagnostic reagents for human use. Furthermore, the department can partner with researcher and help through research and development to proceed their products to toxicology and clinical development. Vaccine Development is led by Elsebeth Aagaard and is part of Center for Vaccine Research and includes Biological Services, which performs animal research for both SSI and external customers.
Main tasks
Development and improvement of manufacturing processes and yields; formulation and analysis of new biological products and manufacturing of such for clinical trials
Transfer of technology of manufacturing processes and analyses performed both in-house and externally
Clinical documentation of new and existing biological products
Design and performance of Animal Experiments
Process Development for New Products
SSI has the capability of using various bacterial expression systems for expression of antigens. SSI has pilot scale facilities to provide GMP manufacturing of new biological products for use in clinical trials.
The manufacturing of recombinant antigens is conducted using expression systems that are tested and optimized for GMP development. The fermentation and downstream processes are developed in a way so they are easily scalable and materials are free from sources of animal origin.
The development of scalable API production processes is made in close cooperation with formulation and analytical chemists and with the clinical site developers to ensure development of well characterized API's to be used for further processing to drug products and best possible performance at the clinical site.
Formulation Development
Correct formulations of vaccines are important to achieve long product stability, either as a lyophilised product or for storage at a certain temperature, typically cold or frozen storage. The Vaccine Development department has extensive experience and knowledge in formulating vaccines, adjuvants and antigens in various screening studies and in performing comprehensive stability studies. The formulations are characterised physically and chemically, and includes analytical method development when required.
Biological Services
BIO design and perform Animal Experiments for internal as well as external customers. The Animal facility is designed to allow animal experiments with microrganisms in risk group I-III (BSL I-III). Furthermore, BIO can house animals inoculated with GMO's class I and II. Planning of the experiments are always carried out in cooperation with the customer, and in this process, a high level of Animal Welfare along with a high standard of studies is a priority. BIO is responsible for the daily care as well as the technical procedures performed on the animals.
The type of animal experiments are
Biological assays on API and/or vaccine (GMP)
GLP-like and pre-clinical studies
Research experiments
Immunizations