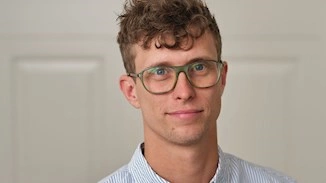 Contact
Rasmus Skaarup Mortensen , Afdeling for Infektionsimmunologi / TB Vaccine
T. +45 32688309 @. rjm@ssi.dk
Research
Dr. Mortensen received his doctorate in immunology and vaccinology at University of Copenhagen and has a key interest in understanding the interplay between bacterial pathogens and the host. His research is focused on protective mechanisms of vaccine mediated immunity with the overall goal of developing novel vaccine concepts. This includes:
Discovery of novel vaccine targets and rational vaccine design
Immunological studies of T cell homing and functionality
Host-directed therapy and therapeutic vaccination
Optimization of vaccine immunogenicity using new adjuvants and alternative delivery forms
His expertise covers development activities from early discovery to testing and transitioning into clinical trials. Currently, the main focus of his research is to develop an improved next-generation tuberculosis vaccine.
Responsibilities
Scientific project leader and head of the TB Vaccine Research unit
Transitioning of research projects into product development and clinical testing
Publications
Cyclooxygenase inhibitors impair CD4 T cell immunity and exacerbate Mycobacterium tuberculosis infection in aerosol-challenged mice.

Rasmus Mortensen, Helena Strand Clemmensen, Joshua S. Woodworth, Marie Louise Therkelsen, Tehmina Mustafa, Kristian Tonby, Synne Jenum, Else Marie Agger, Anne Ma Dyrhol-Riise, Peter Andersen. 2019. Nature Communications Biology. Vol2:288, DOI: doi.org/10.1038/s42003-019-0530-3
Mucosal boosting of H56:CAF01 immunization promotes lung-localized T cells and an accelerated pulmonary repsonse to Mycobacterium tuberculosis infection without enhancing vaccine protection. Woodworth JS, Christensen D, Cassidy JP, Agger EM, Mortensen R, Andersen P. 2019. Mucosal Immunology, Vol. 12(3):816-826. DOI: 10.1038/s41385-019-0145-5.
High Antigen Dose Is Detrimental to Post-exposure Vaccine Protection against Tuberculosis. Billeskov R, Lindenstrøm T, Woodworth J, Vilaplana C, Cardona PJ, Cassidy JP, Mortensen R, Agger EM, Andersen P. 2018. Frontiers Immunology, Vol. 8:1973. DOI: 10.3389/fimmu.2017.01973
Identifying protective Streptococcus pyogenes vaccine antigens recognized by both B and T cells in human adults and children. Rasmus Mortensen, Thomas Nørrelykke Nissen, Sine Fredslund, Ida Rosenkrands, Jan Pravsgaard Christensen, Peter Andersen & Jes Dietrich. 2016. Scientific Reports, Vol. 6:22030, DOI: 10.1038/srep22030
Adaptive Immunity against

Streptococcus pyogenes

in Adults Involves Increased IFN-

γ

and IgG3 Responses Compared with Children.

Rasmus Mortensen

Journal of Immunology, Vol.