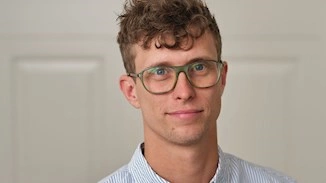 Research
Dr. Mortensen received his doctorate in immunology and vaccinology at University of Copenhagen and has a key interest in understanding the interplay between bacterial pathogens and the host. His research is focused on protective mechanisms of vaccine mediated immunity with the overall goal of developing novel vaccine concepts. This includes:
Discovery of novel vaccine targets and rational vaccine design
Immunological studies of T cell homing and functionality
Host-directed therapy and therapeutic vaccination
Optimization of vaccine immunogenicity using new adjuvants and alternative delivery forms
His expertise covers development activities from early discovery to testing and transitioning into clinical trials. Currently, the main focus of his research is to develop an improved next-generation tuberculosis vaccine.
Responsibilities
Scientific project leader and head of the TB Vaccine Research unit
Transitioning of research projects into product development and clinical testing
Selected publications
Dijkman K, Lindenstrøm T, Rosenkrands I, Søe R, Woodworth J, Arlehamn CSL, Mortensen R. A protective, single-visit TB vaccination regimen by co-administration of a subunit vaccine with BCG. NPJ Vaccines. 2023 May 9;8(1):66
Jenum S, Tonby K, Rueegg CS, Rühwald M, Kristiansen MP, Bang P, Olsen IC, Sellæg K, Røstad K, Mustafa T, Taskén K, Kvale D, Mortensen R, Dyrhol-Riise AM. A Phase I/II randomized trial of H56:IC31 vaccination and adunctive cyclooxygenase-2-inhibitor treatment in tuberculosis patients. 2021 Nat Comm 22;12(1):6774
Woodworth JS, Clemmensen HS, Battey H, Dijkman K, Lindenstrøm T, Laureano RS, Taplitz R, Morgan J, Aagaard C, Rosenkrands I, Arlehamn CSL, Andersen P, Mortensen R. A Mycobacterium tuberculosis-specific subunit vaccine that provides synergistic immunity upon co-administration with Bacillus Calmette-Guérin. 2021 Nat Commun 18;12(1):6658
Clemmensen HS, Dube J-Y, McIntosh F, Rosenkrands I, Jungersen G, Aagaard C, Andersen P, Behr MA, Mortensen R. In vivo antigen expression regulates CD4 T cell differentiation and vaccine efficacy against Mycobacterium tuberculosis infection. 2021 mBio. 20;12(2):e00226-21
Clemmensen HS, Knudsen NPH, Billeskov R, Rosenkrands I, Jungersen G, Aagaard C, Andersen P, Mortensen R. Rescuing ESAT-6 specific CD4 T cells from terminal differentiation is critical for long-term control of murine Mtb infection.2020 Front. Immunol. 11:2859.