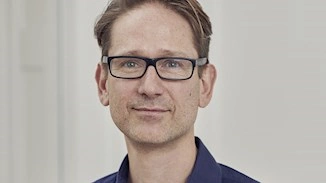 Contact
Steen Ethelberg , Infektionsepidemiologi og Forebyggelse / Fødevare- og vandbårne sygd. og zoonoser
T. +45 32683545 @. set@ssi.dk
Senior researcher in the epidemiology of zoonotic infections.
Head of the unit of Food- and Waterborne and Zoonotic Infections.
Professor, Global Health Section, University of Copenhagen.
Research area
Research into the epidemiology of food- and waterborne and zoonotic infections. Our research aim to improve our understanding of how and to which degree these diseases are transmitted to people and cause outbreaks – with the overall aim of hopefully being able to devise ways to reduce the infection pressure. The methods are analyses of surveillance data, register data, questionnaire data, data from outbreaks in addition to geographical and microbiological data. We try to be active within most of the many diseases we work with – but with a particular focus on the very frequent (Campylobacter and Salmonella) and serious (Listeria and STEC).
Pubmed link
https://www.ncbi.nlm.nih.gov/pubmed/?term=(ethelberg+S)+AND+(%221996%2F01%2F01%22%5BDate+-+Publication%5D+%3A+%223000%22%5BDate+-+Publication%5D)
Responsibilities
Responsibilities include:
Analysis and dissemination of epidemiological surveillance data for foodborne and Zoonotic Infections
To find and investigate disease outbreaks (foodborne outbreaks in particular)
Danish supervisor of the European EPIET training programme, Focal Point for training towards ECDC
Organise and perform research activities with the aim of improving the understanding of the epidemiology of Food- and Waterborne and Zoonotic Infections – with the aim of obtaining better prevention.
5 Publications
Kuhn KG, Nielsen EM, Mølbak K & Ethelberg S: Determinants of sporadic Campylobacter infections in Denmark: a nationwide case-control study among children and young adults. Clinical Epidemiology, 2018, 10:1695-1707.
Møller FT, Mølbak K & Ethelberg S: Analysis of consumer food purchase data used for outbreak investigations, a review. Eurosurveillance, 2018, 23(24). doi:10.2807/1560-7917.ES.2018.23.24.1700503.
Kvistholm Jensen A, Simonsen J & Ethelberg S: Use of proton pump inhibitors and the risk of listeriosis. Clinical Infectious Diseases, 2017, 64(7):845-851.
Jensen AK, Nielsen EM, Björkman JT, Jensen T, Müller L, Persson S, Bjerager G, Perge A, Krause TG, Kiil K, Sørensen G, Andersen JK, Mølbak K, Ethelberg S: Whole-genome sequencing used to investigate a nationwide outbreak of listeriosis caused by ready-to-eat delicatessen meat, Denmark, 2014. Clinical Infectious Diseases, 2016; 22(4), 625-633.
Franck KT, Lisby M, Fonager J, Schultz AC, Böttiger B, Villif A, Absalonsen H & Ethelberg S: Sources of calicivirus contamination in foodborne outbreaks, Denmark, 2005-2011 - the role of the asymptomatic food handler. Journal of Infectious Diseases, 2015, 211: 563-570.