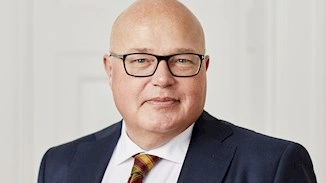 Research area
Molecular medicine and precision/genomic medicine, particularly within heart diseases, psychiatric and metabolic diseases, materno-fetal diseases and developmental defects. Work with biomarkers, genetic and genomic data, as well as functional data and biobanked clinical data. Have identified genes causing sudden death and heart disease, biomarkers for pregnancy complications and have established prenatal screening methods. Extensive international and national collaborations. More than 300 peer-reviewed publications.
Prizes and honors
Adjunct professor, Department of Biomedical Sciences, University of Copenhagen.
Fellow Royal College of Pathology, London.
Novo scholarship, Laboratory of molecular endocrinology, Rigshospitalet, Copenhagen. 1985-86.
Links
Responsibilities
Chief physician, head of section og molecular medicine. Conducts research, develops new precision medical diagnostics as well as new screening- and biobank technology. Pre- and post-graduate education.
Publications
Hylten-Cavallius L, Jepsen EW, Albrechtsen NJW, Svendstrup M, Linneberg A, Christiansen M, Vestergaard H, Pedersen O, Holst JJ, Kanters JK, Hansen T, Torekov SS. Patients with Long QT syndrome due to impaired function of the hERG-encoded Kv11.1 potassium channel display exaggerated pancreatic- and incretin function causing decreased plasma glucose levels. Circulation 135: 1705-1719, 2017.
Hedley PL, Christiansen M. A necrogenomic registry's potential. Science 351: 456, 2016
Hagen CM, Aidt FH, Havndrup O, Hedley PL, Jensen M, Kanters JK, Pham TT, Bundgaard H, Christiansen M. Private mitochondrial DNA variants in Danish patients with hypertrophic cardiomyopathy. PLOS ONE 10: e0124540, 2015.
Christiansen M, Hedley PL, Theilade J, Stoevring B, Leren TP, Eschen O, Sørensen KM, Tybjærg-Hansen A, Ousager LB, Pedersen LN, Frikke-Schmidt R, Aidt FH, Hansen MG, Hansen J, Bloch Thomsen PE, Toft E, Henriksen FL, Bundgaard H, Jensen HK, Kanters JK. Mutations in Danish patients with long QT syndrome and identification of a large founder family with p.F29L in KCNH2. BMC Med Genet Mar 7, 15:31, 2014.
246. Hedley PL, Kanters JK, Dembic M, Jespersen T, Skibsbye L, Aidt FH, Eschen O, Graff C, Behr ER, Schlamowitz S, Corfield VA, McKenna WJ, Christiansen M. The role of CAV3 in long QT syndrome: clinical and functional assessment of a caveolin-3/Kv11.1 double heterozygote versus caveolin-3 single heterozygote. Circ Cardiovasc Genet 6: 452 – 461, 2013.