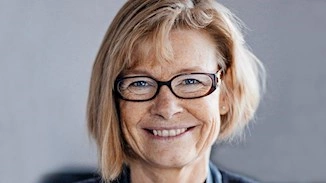 Contact
Maiken Cavling Arendrup, Prof., MD, PhD., Dr. Med. Sci., FESCMID, Head of Unit of Mycology, Bakterier, parasitter og svampe / Svampeforskning
T. +45 32683223 @. maca@ssi.dk
Research area
Prof Arendrup has authored around 250 publications in international journals and as book chapters. Her main research interests include the epidemiology, susceptibility, breakpoint development, diagnostics and treatment of fungal infections. Prof Arendrup was the founder of the Nordic Society of Medical Mycology (NSMM) and has been president since the formation of the society in 2003 til 2018. She is chair of the EUCAST Antifungal Susceptibility Testing Subcommittee Steering Committee, head of the EUCAST Development Laboratory for fungi, and an editor for Drug Resistance Updates.
Prizes and honors
She has received two research awards (Fritz Kauffman's reward in 2003 and The Danish Society for Clinical Microbiology's research award in 2010).

Pubmed link
Responsibilities
Dr. Arendrup is Professor at the department of clinical microbiology at the University Hospital Rigshospitalet in Copenhagen and Head of the Mycology Unit at Statens Serum Institut, Copenhagen, where she is responsible for the fungal laboratory, which receives routine and reference samples for culture, susceptibility testing, antigen- and antibody-detection, and PCR as well as for the national surveillance of invasive Candida and Aspergillus infections. She is responsible for the supervision of several PhD, bachelor and medical students.