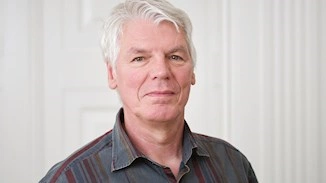 Contact
Kurt Fuursted , Bakterier, parasitter og svampe / Luftvejsinfektioner, meningitis & STI
T. +45 32683719 @. kfu@ssi.dk
Research area
Development/use of clinical human diagnostics in microbiology
PubMed link
Responsibilities
Head, Bacteriology Reference
Publications
Slotved HC, Facklam RR, Fuursted K. Assessment of a novel bile solubility test and MALDI-TOF for the differentiation of Streptococcus pneumoniae from other mitis group streptococci. Sci Rep. 2017 Aug 2;7(1):7167.
Ring HC, Thorsen J, Saunte DM, Lilje B, Bay L, Riis PT, Larsen N, Andersen LO, Nielsen HV, Miller IM, Bjarnsholt T, Fuursted K, Jemec GB. The Follicular Skin Microbiome in Patients With Hidradenitis Suppurativa and Healthy Controls. JAMA Dermatol. 2017 Sep 1;153(9):897-905.
Fuursted K, Stegger M, Hoffmann S, Lambertsen L, Andersen PS, Deleuran M, Thomsen MK. Description and characterization of a penicillin-resistant Streptococcus dysgalactiae subsp. equisimilis clone isolated from blood in three epidemiologically linked patients. J Antimicrob Chemother. 2016 Dec;71(12):3376-3380.
Fuursted K, Hartmeyer GN, Stegger M, Andersen PS, Justesen US. Molecular characterisation of the clonal emergence of high-level ciprofloxacin-monoresistant Haemophilus influenzae in the Region of Southern Denmark. J Glob Antimicrob Resist. 2016 Jun;5:67-70.
Fuursted K, Littauer PJ, Greve T, Scholz CF. Septicemia with Streptococcus pseudopneumoniae: report of three cases with an apparent hepatic or bile duct association. Infect Dis (Lond). 2016 Aug;48(8):636-9.