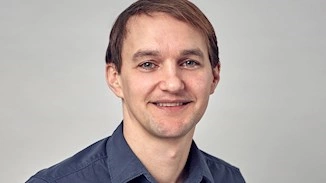 Research
As part of the Tuberculosis (TB) Vaccine Research Group, my research is centered on identifying and understanding protective immune responses against Mycobacterium tuberculosis (Mtb) infection. This is largely approached by investigating both the natural immune response to Mtb infection as well as protective interventions, including prophylactic and therapeutic immunization strategies. In turn, results are used to inform the design of novel vaccines and delivery strategies and further studies into protective immune mechanism against infection.
Specific research topics include:
T cell-mediated immunity
Identification of protective antigens
Mechanisms of vaccine-induced cellular immunity
Immune-mediated disease pathology
Responsibilities
Internal and external research projects within the TB vaccine group • CVR's Flow Cytometry Core
Selected publications
Woodworth JS, Clemmensen HS, Battey H, Dijkman K, Lindenstrøm T, Laureano RS et al. A Mycobacterium tuberculosis-specific subunit vaccine that provides synergistic immunity upon co-administration with Bacillus Calmette-Guérin. Nat Commun 2021; 12(1): 6658.
Woodworth JS, Christensen D, Cassidy JP, Agger EM, Mortensen R, Andersen P. Mucosal boosting of H56:CAF01 immunization promotes lung-localized T cells and an accelerated pulmonary response to Mycobacterium tuberculosis infection without enhancing vaccine protection. Mucosal immunology 2019; 12(3): 816-826.
Dahl SL, Woodworth JS, Lerche CJ, Cramer EP, Nielsen PR, Moser C, Thomsen AR, Borregaard N, Cowland JB. Lipocalin-2 Functions as Inhibitor of Innate Resistance to Mycobacterium tuberculosis. Frontiers in immunology 2018; 9: 2717
Woodworth JS, Cohen SB, Moguche AO, Plumlee CR, Agger EM, Urdahl KB, Andersen P. Subunit vaccine H56/CAF01 induces a population of circulating CD4 T cells that traffic into the Mycobacterium tuberculosis-infected lung. Mucosal immunology 2017; 10(2): 555-564.
Woodworth JS, Aagaard CS, Hansen PR, Cassidy JP, Agger EM, Andersen P. Protective CD4 T cells targeting cryptic epitopes of Mycobacterium tuberculosis resist infection-driven terminal differentiation. Journal of immunology 2014; 192(7): 3247-3258.
ORCID: 0000-0002-0771-9056
Complete list of publications: Joshua Woodworth's Bibliography