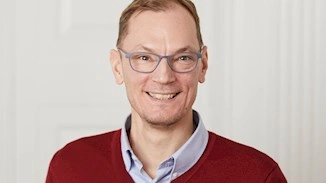 Contact
Jesper Larsen , Bakterier, parasitter og svampe / Ref.laboratoriet f Antibiotikaresistens
T. +45 32688635 @. jrl@ssi.dk
Research area
Epidemiology, evolution, and adaptation of staphylococci in humans and animals (One Health)
Antibiotic resistance in staphylococci in anthropogenic and natural environments
Antibiotic therapy
Focus on methicillin resistant staphylococci
Responsibilities
Research on livestock-associated MRSA and other MRSA types
Research on the evolution and natural selection of methicillin resistance in natural environments
Responsible for implementation of whole genome sequencing in the national surveillance of antibiotic resistance in food animal production
Development of methods for treatment of infections with multidrug resistant staphylococci
Publications
Xin D, Larsen J, Li M, Walter A, Slavetinsky C, Both A, Sanchez Carballo PM, Stegger M, Lehmann E, Liu Y, Liu J, Slavetinsky J, Duda KA, Krismer B, Heilbronner S, Weidenmaier C, Mayer C, Rohde H, Winstel V, Peschel A. Staphylococcus epidermidis clones express Staphylococcus aureus-type wall teichoic acid to shift from a commensal to pathogen lifestyle. Nat Microbiol 2021; 6:757-768.


Sieber RN, Urth TR, Petersen A, Møller CH, Price LB, Skov RL, Larsen AR, Stegger M, Larsen J. Phage-mediated immune evasion and transmission of livestock-associated methicillin-resistant Staphylococcus aureus in humans. Emerg Infect Dis 2020; 26:2578-2585.


Harrison EM, Ba X, Coll F, Blane B, Restif O, Carvell H, Köser CU, Jamrozy D, Reuter S, Lovering A, Gleadall N, Bellis KL, Uhlemann AC, Lowy FD, Massey R, Grilo IR, Sobral R, Larsen J, Larsen AR, Lundberg CV, Parkhill J, Paterson GK, Holden MTG, Peacock SJ, Holmes MA. Genomic identification of cryptic susceptibility to penicillins and β-lactamase inhibitors in methicillin-resistant Staphylococcus aureus. Nat Microbiol 2019; 4:1680-1691.


Gerlach D, Guo Y, De Castro C, Kim SH, Schlatterer K, Xu FF, Pereira C, Seeberger PH, Ali S, Codee J, Sirisarn W, Schulte B, Wolz C, Larsen J, Molinaro A, Lee BL, Xia G, Stehle T, Peschel A. Methicillin-resistant Staphylococcus aureus alters cell wall glycosylation to evade immunity. Nature 2018; 563:705-9.


Sieber RN, Skov RL, Nielsen J, Schulz J, Price LB, Aarestrup FM, Larsen AR, Stegger M, Larsen J. Drivers and dynamics of methicillin-resistant livestock-associated Staphylococcus aureus CC398 in pigs and humans in Denmark. MBio 2018; 9:pii: e02142-18.