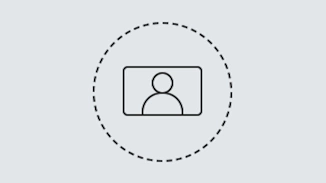 Research areas
Jes Dietrich is an infectious disease immunologist from the University of Copenhagen and has since 2001 focused on infections, immunity and pre-clinical vaccine development, which has led both tuberculosis and polio vaccines to clinical trials. Lately, JDI has been involved in a project on trachoma, for which SSI received EU funding in 2017, and which, in 2020, will involve the first clinical trial with a trachoma vaccine.
JDI has published basic immunology papers on Streptococcus, Tuberculosis, Polio and lately on Chlamydia.
In 2016, a project on the immunology involved in a genital infection in the uterus with Chlamydia trachomatis (C.t.) was initiated and received funding from the Danish medical council in 2019, for a project focusing on the role of Th17 T cells during a C.t. infection. In addition, the group headed by JDI received funding from EU (the VacPath project) to focus on the role of CD8 T cells during a chlamydia infection.
Although JDI is also involved in a clinical trial with a vaccine against infection with group A Streptococcus in collaboration with Professor Michael Good (Griffith University, Australia), the main focus of JDI is on Chlamydia research, vaccine development and in determining the role of CD4 and CD8 T cells for the defense against infection with Chlamydia trachomatis.
Responsibilities
Senior scientist and team leader for a group focused on chlamydia immunology and vaccine development
Selected publications
Nguyen NDNT, Olsen AW, Lorenzen E, Andersen P, Hvid M, Follmann F, Dietrich J: Parenteral vaccination protects against transcervical infection with Chlamydia trachomatis and generate tissue-resident T cells post-challenge. NPJ Vaccine

s. 2020 Jan 23;5:7. doi: 10.1038/s41541-020-0157-x

Christensen D, Bøllehuus Hansen L, Leboux R, Jiskoot W, Christensen JP, Andersen P, Dietrich J: A Liposome-Based Adjuvant Containing Two Delivery Systems with the Ability to Induce Mucosal Immunoglobulin A Following a Parenteral Immunization. ACS Nano

. 2019 Feb 26;13(2):1116-1126. doi: 10.1021/acsnano.8b05209

Mortensen R, Christensen D, Hansen LB, Christensen JP, Andersen P, Dietrich J:

Local Th17/IgA immunity correlate with protection against intranasal infection with Streptococcus pyogenes.

PLoS One

. 2017 Apr 17;12(4):e0175707. doi: 10.1371/journal.pone.0175707

Rivera L, Pedersen RS, Peña L, Olsen KJ, Andreasen LV, Kromann I, Nielsen PI, Sørensen C, Dietrich J, Bandyopadhyay AS, Thierry-Carstensen B: Immunogenicity and safety of three aluminium hydroxide adjuvanted vaccines with reduced doses of inactivated polio vaccine (IPV-Al) compared to standard IPV: a phase II, observer-blinded, randomised and controlled dose investigation trial in young infants in the Dominican Republic.

Lancet Infect Dis

. 2017 Apr 25. pii: S1473-3099(17)30177-9. doi: 10.1016/S1473-3099(17)30177-9

Mortensen R, Nissen TN, Fredslund S, Rosenkrands I, Christensen JP, Andersen P, Dietrich J: Identifying protective Streptococcus pyogenes vaccine antigens recognized by both B and T cells in human adults and children. Scientific report

2016 Feb 25;6:22030. doi: 10.1038/srep22030

Mortensen R, Nissen TN, Blauenfeldt T, Christensen JP,

Andersen

P,

Dietrich

J: Adaptive Immunity against Streptococcus pyogenes in Adults Involves Increased IFN-

γ

and IgG3 Responses Compared with Children.

Journal of Immunology, 2015 Aug 15;195(4):1657-64