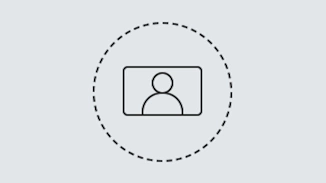 Research areas
Jes Dietrich is an infectious disease immunologist from the University of Copenhagen and has since 2001 focused on infections, immunity and pre-clinical vaccine development, which has led to both tuberculosis, polio and Chlamydia vaccines in clinical trials. Lately, Jes has been involved in a project on trachoma for which SSI received EU funding in 2017. This led to the first clinical trial with a trachoma vaccine.
Jes has published basic immunology papers on Streptococcus, Tuberculosis, Polio and Chlamydia.
In 2016, a project on immunology involved in a genital infection in the uterus with Chlamydia trachomatis (C.t.) was initiated and received funding from the Danish medical council in 2019 for a project focusing on the role of Th17 T cells during a C.t. infection. In addition, the group headed by Jes received funding from EU (the VacPath project) to focus on the role of CD8 T cells during a chlamydia infection.
The main focus of Jes is on Chlamydia research and Streptococcus Pyogenes research, vaccine development and in determining the role of CD4 and CD8 T cells for the defense against infection with these pathogens.
Responsibilities
Senior scientist and team leader for a group focused on chlamydia immunology and vaccine development
Selected publications
Emma Lorenzen, Vanessa Contreras, Anja W Olsen, Peter Andersen, Delphine Desjardins, Ida Rosenkrands, Helene Bæk Juel, Benoit Delache, Sebastien Langlois, Constance Delaugerre, Christophe Joubert, Nathalie Dereuddre-Bosquet, Cécile Bébéar, Bertille De Barbeyrac, Arabella Touati, Paul F McKay, Robin J Shattock, Roger Le Grand, Frank Follmann, Jes Dietrich¤.

"Multi-component prime-boost Chlamydia trachomatis vaccination regimes induce antibody and T cell responses and accelerate clearance of infection in a non-human primate model",

Front Immunol, 2022 Nov 23. doi: 10.3389/fimmu.2022.1057375.

Nina Dieu Nhien Tran Nguyen, Safia Guleed1, Anja Weinreich Olsen, Frank Follmann, Jan Pravsgaard Christensen and Jes Dietrich¤."Th1/Th17 T cell Tissue-Resident Immunity Increases Protection, But Is Not Required in a Vaccine Strategy Against Genital Infection With Chlamydia trachomatis". Front. Immunol., December 2021. doi.org/10.3389/fimmu.2021.790463
Nguyen NDNT, Olsen AW, Lorenzen E, Andersen P, Hvid M, Follmann F, Dietrich J."Parenteral vaccination protects against transcervical infection with Chlamydia trachomatis and generate tissue-resident T cells post-challenge"

. NPJ Vaccine

s. 2020 Jan 23;5:7. doi: 10.1038/s41541-020-0157-x
Mortensen R, Nissen TN, Fredslund S, Rosenkrands I, Christensen JP, Andersen P, Dietrich J: "Identifying protective Streptococcus pyogenes vaccine antigens recognized by both B and T cells in human adults and children".Scientific report 2016 Feb 25;6:22030. doi: 10.1038/srep22030
Mortensen R, Nissen TN, Blauenfeldt T, Christensen JP, Andersen P, Dietrich J: "Adaptive Immunity against Streptococcus pyogenes in Adults Involves Increased IFN-

γ

and IgG3 Responses Compared with Children"

. Journal of Immunology, 2015 Aug 15;195(4):1657-64