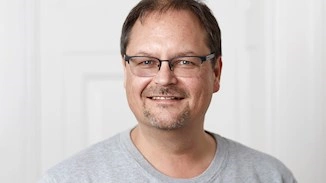 Contact
Jannik Fonager , Virus & Mikrobiologisk Specialdiagnostik / Virus Forskning og Udvikling
T. +45 32683621 @. fon@ssi.dk
Research areas
Molecular-epidemiological investigations of the prevalence of resistance among newly diagnosed HIV-1 patients
Use of Next Generation Sequencing (NGS) methods to investigate resistance and virulence determinants among HIV-1 minority variants
Genetic characterization of new HIV-1 variants
Development of new and improved methods for genetic characterization of viruses
Responsibilities
Publications
Petersen A, Cowan SA, Nielsen J, Fischer TK, Fonager J. Characterisation of HIV-1 transmission clusters and drug-resistant mutations in Denmark,
2004 to 2016. J. Euro Surveill 2018 Nov;23(44). PMID: 30401010 DOI: 10.2807/1560-7917.ES.2018.23.44.1700633
Fonager J, Stegger M, Rasmussen LD, Poulsen MW, Rønn J, Andersen PS, FischerTK. A universal primer-independent next-generation sequencing approach for investigations of norovirus outbreaks and novel variants. Sci Rep. 2017 Apr 11;7(1):813. PubMed PMID: 28400558; PubMed Central PMCID: PMC5429772. DOI: 10.1038/s41598-017-00926-x.
Esbjornsson J, Mild M, Audelin A, Fonager J, Skar H, Bruun JL, et al. HIV-1 transmission between MSM and heterosexuals, and increasing proportions of circulating recombinant forms in the Nordic Countries. circulating recombinant forms in the Nordic Countries. Virus Evol 2016 Jan; 2 (1):vew010. PMID: 27774303 PMCID: PMC4989887 DOI: 10.1093/ve/vew010
Fonager J, Larsson JT, Hussing C, Neess Engsig F, Nielsen C, Fischer TK. Identification of minority resistance mutations in the HIV-1 integrase coding region using next generation sequencing. J Clin Virol. 2015 Dec;73:95-100. Epub 2015 Nov 10. PubMed PMID: 26587787. DOI: 10.1016/j.jcv.2015.11.009.
Vinner L, Mourier T, Friis-Nielsen J, Gniadecki R, Dybkaer K, Rosenberg J, Langhoff JL, Cruz DF, Fonager J, Izarzugaza JM, Gupta R, Sicheritz-Ponten T, Brunak S, Willerslev E, Nielsen LP, Hansen AJ. Investigation of Human Cancers for Retrovirus by Low-Stringency Target Enrichment and High-Throughput Sequencing. Sci Rep. 2015 Aug 19;5:13201. PubMed PMID: 26285800; PubMed Central PMCID: PMC4541070. DOI: 10.1038/srep13201.
Abdissa A, Yilma D, Fonager J, Audelin AM, Christensen LH, Olsen MF, Tesfaye M, Kaestel P, Girma T, Aseffa A, Friis H, Pedersen C, Andersen AB. Drug resistance in HIV patients with virological failure or slow virological response to antiretroviral therapy in Ethiopia. BMC Infect Dis. 2014 Apr 4;14:181. PubMed PMID: 24708645; PubMed Central PMCID:
PMC4234735. DOI:10.1186/1471-2334-14-181.