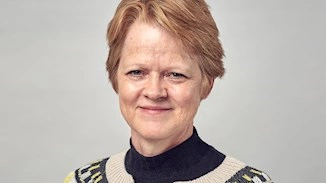 Contact
Ida Rosenkrands , Infektionsimmunologi / Chlamydia Immune Analysis and Protein Ch
T. +45 32683721 @. idr@ssi.dk
Research
With the overall aim to develop vaccines and diagnostic reagents, my research is focused on the identification and characterisation of antigens from human pathogens in particular the bacteria causing genital or ocular chlamydia and pulmonary tuberculosis. This includes:
Characterization of the human antibody response after genital chlamydia infection and vaccination

Identification of serological targets from Chlamydia trachomatis and Mycobacterium tuberculosis

Proteomics of C. trachomatis and M. tuberculosis cultured under different growth conditions
Responsibility
Head of Chlamydia immune analysis and protein expression unit
Selected publications
Grasse, M., I. Rosenkrands, A. Olsen, F. Follmann, J. Dietrich 2018. A flow cytometry-based assay to determine the phagocytic activity of both clinical and nonclinical antibody samples against Chlamydia trachomatis. Cytometry A. 93:525.
Olsen A.W., E.K. Lorenzen, I. Rosenkrands, F. Follmann, P. Andersen 2017. Protective Effect of Vaccine Promoted Neutralizing Antibodies against the Intracellular Pathogen Chlamydia trachomatis. Front Immunol. 8:1652.
Østergaard, O., F. Follmann, A.W. Olsen, N.H. Heegaard, P. Andersen, and I. Rosenkrands 2016. Quantitative Protein Profiling of Chlamydia trachomatis Growth Forms Reveals Defense Strategies Against Tryptophan Starvation. Mol Cell Proteomics. 15:3540.
Olsen, A.W., F. Follmann, K. Erneholm, I. Rosenkrands, and P. Andersen 2015. Protection Against Chlamydia trachomatis Infection and Upper Genital Tract Pathological Changes by Vaccine-Promoted Neutralizing Antibodies Directed to the VD4 of the Major Outer Membrane Protein. J Infect Dis. 212:978.
Albrethsen, J., J. Agner, S.R. Piersma, P. Hojrup, T.V. Pham, K. Weldingh, C.R. Jimenez, P. Andersen, and I. Rosenkrands 2013. Proteomic profiling of Mycobacterium tuberculosis identifies nutrient-starvation-responsive toxin-antitoxin systems. Mol Cell Proteomics, 2013. 12:1180.