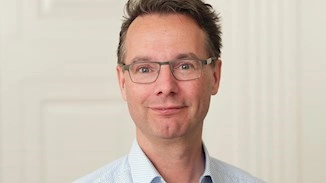 Contact
Henrik Hasman , Bakterier, parasitter og svampe / Ref.laboratoriet f Antibiotikaresistens
T. +45 32688664 @. henh@ssi.dk
Research area
Research to perform timely and optimized surveillance and outbreak detection based on Next Generation Sequencing (NGS) and Whole Genome Sequence (WGS) analysis in relation to typing of antimicrobial resistance and associated plasmids from human bacterial pathogens.
PubMed link
Responsibilities
National surveillance of Carbapenemase Producing Organisms (CPO), Extended Spectrum Betalactamses (ESBL), Vancomycin Resistance Enterococci (VRE) as well as emerging resistance mechanisms such as colistin resistant Enterobacteriaceae and Linezolid Resistant Enterococci (LRE).
Publications
Carattoli A, Zankari E, Garcìa-Fernandez A, Volby Larsen M, Lund O, Villa L, Aarestrup FM, Hasman H. 2014. In silico detection and typing of plasmids using PlasmidFinder and plasmid multilocus sequence typing. Antimicrob Agents Chemother. 58:3895-903.
Hasman H, Hammerum AM, Hansen F, Hendriksen RS, Olesen B, Agersø Y, Zankari E, Leekitcharoenphon P, Stegger M, Kaas RS, Cavaco LM, Hansen DS, Aarestrup FM, Skov RL. 2015. Detection of mcr-1 encoding plasmid-mediated colistin-resistant Escherichia coli isolates from human bloodstream infection and imported chicken meat, Denmark 2015. Euro Surveill. 10;20(49).
Hasman H, Saputra D, Sicheritz-Ponten T, Lund O, Svendsen CA, Frimodt-Møller N and Aarestrup FM. 2013. Rapid whole genome sequencing for the detection and characterization of microorganisms directly from clinical samples. J Clin Microbiol. 52:139-146.
Hendriksen RS, Leekitcharoenphon P, Mikoleit M, Jensen JD, Kaas RS, Roer L, Joshi HB, Pornruangmong S, Pulsrikarn C, Gonzalez-Aviles GD, Reuland EA, Al Naiemi N, Wester AL, Aarestrup FM, Hasman H. 2015. Genomic Dissection of Travel-Associated Extended-Spectrum-Beta-Lactamase-Producing Salmonella enterica Serovar Typhi Isolates Originating from the Philippines: a One-Off Occurrence or a Threat to Effective Treatment of Typhoid Fever? J Clin Microbiol. 53:677-80.
Roer L, Overballe-Petersen S, Hansen F, Schønning K, Wang M, Røder BL, Hansen DS, Justesen US, Andersen LP, Fulgsang-Damgaard D, Hopkins KL, Woodford N, Falgenhauer L, Chakraborty T, Samuelsen Ø, Sjöström K, Johannesen TB, Ng K, Nielsen J, Ethelberg S, Stegger M, Hammerum AM, Hasman H. 2018. Escherichia coli Sequence Type 410 Is Causing New International High-Risk Clones. mSphere. 2018 Jul 18;3(4).