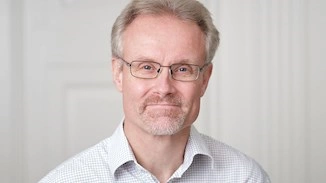 Contact
Hans-Christian Slotved , Bakterier, parasitter og svampe / Kli. bakt. reference, hæmophilus, kighos
T. +45 32688422 @. hcs@ssi.dk
Research area
Clinical microbiology on development of diagnostic tools, pathogen identification and surveillance, using tests such as phenotypic tests, MALDI-TOF, and bioinformatics based on whole genome sequence data.


PubMed link
Responsibilities
Supervision on the day-to-day routine of the NSR microbiology laboratory for detection and identification of streptococcal species causing infections including pneumococcal isolates. A major part involves phenotypical diagnostic methods, use of MALDI-TOF test and final using whole genome sequencing for species identification, clone relationship (MLST typing) and evaluation of resistance genes.
Publications
Hansen CB, Fuursted K, Valentiner-Branth P, Dalby T, Jørgensen CS, Slotved HC. Molecular characterization and epidemiology of Streptococcus pneumoniae serotype 8 in Denmark. BMC Infect Dis. 2021 May 5;21(1):421. doi: 10.1186/s12879-021-06103-w


Slotved HC, Fuursted K, Kavalari ID, Hoffmann S. Molecular Identification of Invasive Non-typeable Group B Streptococcus Isolates From Denmark (2015 to 2017). Front Cell Infect Microbiol. 2021 Mar 29;11:571901. doi: 10.3389/fcimb.2021.571901


Slotved HC, Jørgensen CS, Jørgensen KM, Fuursted K. A case of false-positive pneumococcal urinary antigen test in a bacteremic Streptococcus agalactiae infection. APMIS. 2020 Aug;128(8):511-512. doi: 10.1111/apm.13066


Fjeldhøj S, Fuglsang E, Sørensen CA, Frøkiær H, Krogfelt KA, Laursen RP, Slotved HC. Factors influencing PCV13 specific antibody response in Danish children starting in day care. Sci Rep. 2020 Apr 10;10(1):6179. doi:10.1038/s41598-020-63080-x


Slotved HC, Hoffmann S. The Epidemiology of Invasive Group B Streptococcus in Denmark From 2005 to 2018. Front Public Health. 2020 Mar 10;8:40. doi:10.3389/fpubh.2020.00040.