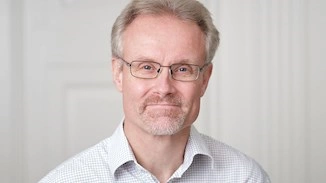 Contact
Hans-Christian Slotved , Bakterier, parasitter og svampe / Kli. bakt. reference, hæmophilus, kighos
T. +45 32688422 @. hcs@ssi.dk
Research area
Clinical microbiology on development of diagnostic tools, pathogen identification and surveillance, using tests such as phenotypic tests, MALDI-TOF and molecular tests.


Pubmed link
https://www.ncbi.nlm.nih.gov/pubmed/?term=slotved+h
Responsibilities
Supervision on the day-to-day routine of the NSR microbiology laboratory for detection and identification of bacterial species causing respiratory infections including pneumococcal isolates. A major part involves phenotypical diagnostic methods, use of MALDI-TOF test and final using NGS for species identification, clone relationship (MLST typing) and evaluation of resistance genes.
Publikationer
Fjeldhøj S, Laursen RP, Larnkjær A, Mølgaard C, Fuursted K, Krogfelt KA, Slotved HC. Probiotics and carriage of Streptococcus pneumoniae serotypes in Danish children, a double-blind randomized controlled trial. Sci Rep. 2018 Oct 15;8(1):15258. doi: 10.1038/s41598-018-33583-9.
Slotved HC, Sheppard CL, Dalby T, van der Ende A, Fry NK, Morfeldt E, Nyholm O, Rokney A, Ron M, Siira L, Scott KJ, Smith A, Thom L, Toropainen M, Vestrheim DF. External Quality Assurance for Laboratory Identification and Capsular Typing of Streptococcus pneumoniae. Sci Rep. 2017 Oct 16;7(1):13280. doi:10.1038/s41598-017-13605-8.
Slotved HC, Facklam RR, Fuursted K. Assessment of a novel bile solubility test and MALDI-TOF for the differentiation of Streptococcus pneumoniae from other mitis group streptococci. Sci Rep. 2017 Aug 2;7(1):7167. doi:10.1038/s41598-017-07772-x.
Slotved HC, Yatich KK, Sam SO, Ndhine EO. The capacity of diagnostic laboratories in Kenya for detecting infectious diseases. Trop Med Health. 2017 Apr 28;45:10. doi: 10.1186/s41182-017-0049-6. eCollection 2017.
Slotved HC, Hoffmann S. Evaluation of procedures for typing of group B Streptococcus: a retrospective study. PeerJ. 2017 Mar 16;5:e3105. doi:10.7717/peerj.3105. eCollection 2017.