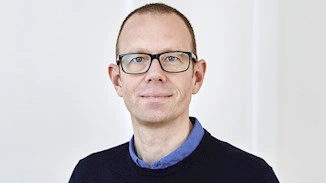 Research
My research is centered around the interaction between the immune system and the pathogen, with a focus to developing vaccines and diagnostics. This includes:
Immunological studies of naturally acquired immunity
Identification of B and T cell antigens
Vaccine design using gene technology to assemble components from bacteria or viruses
Research into new vaccine adjuvants (adjuvants) and alternative forms of vaccination
Specifically, the main goal of my research is to develop a Chlamydia vaccine. SSI has been working on a vaccine for 15 years and has recently conducted a clinical phase I trial with promising results.
Responsibilities
Director of the Department of Infectious Disease Immunology
Scientific project leader of H2020 project TracVac (https://www.trachoma-vaccine.org/)
Publications
Abraham S, Juel HB, Bang P, Cheeseman HM, Dohn RB, Cole T, Kristiansen MP, Korsholm KS, Lewis D, Olsen AW, McFarlane LR, Day S, Knudsen S, Moen K, Ruhwald M, Kromann I, Andersen P, Shattock RJ,

Follmann F

. 2019. Safety and immunogenicity of the chlamydia vaccine candidate CTH522 adjuvanted with CAF01 liposomes or aluminium hydroxide: a first-in-human, randomised, double-blind, placebo-controlled, phase 1 trial.

Lancet Infect

Dis

.
Erneholm K, Lorenzen E, Boje S, Olsen AW, Jungersen G, Jensen HE, Cassidy JP, Andersen P, Agerholm JS, Follmann F. 2019. Genital Infiltrations of CD4(+) and CD8(+) T Lymphocytes, IgA(+) and IgG(+) Plasma Cells and Intra-Mucosal Lymphoid Follicles Associate With Protection Against Genital Chlamydia trachomatis Infection in Minipigs Intramuscularly Immunized With UV-Inactivated Bacteria Adjuvanted With CAF01. Front Microbiol 10:197
Blakney AK, McKay PF, Christensen D, Yus BI, Aldon Y, Follmann F, Shattock RJ. 2019. Effects of cationic adjuvant formulation particle type, fluidity and immunomodulators on delivery and immunogenicity of saRNA. J Control Release 304:65-74
Rose F, Karlsen K, Jensen PR, Jakobsen RU, Wood GK, Rand KD, Godiksen H, Andersen P, Follmann F, Foged C. 2018. Unusual Self-Assembly of the Recombinant Chlamydia trachomatis Major Outer Membrane Protein (MOMP)-based Fusion Antigen CTH522 into Protein Nanoparticles. J Pharm Sci doi:10.1016/j.xphs.2018.02.005
Olsen AW, Lorenzen EK, Rosenkrands I, Follmann F, Andersen P. 2017. Protective Effect of Vaccine Promoted Neutralizing Antibodies against the Intracellular Pathogen Chlamydia trachomatis. Front Immunol 8:1652
Wern JE, Sorensen MR, Olsen AW, Andersen P, Follmann F. 2017. Simultaneous Subcutaneous and Intranasal Administration of a CAF01-Adjuvanted Chlamydia Vaccine Elicits Elevated IgA and Protective Th1/Th17 Responses in the Genital Tract. Front Immunol 8:569