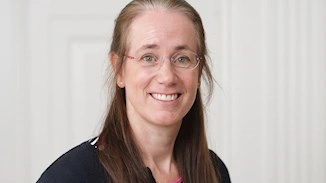 Contact
Anette M. Hammerum , Bakterier, parasitter og svampe / Ref.laboratoriet f Antibiotikaresistens
T. +45 32683399 @. ama@ssi.dk
Research area
Studies on the epidemiology, phylogeny and virulence of resistant bacteria
Development of molecular charazterisation methods and the application of molecular epidemiology in surveillance of resistant bacteria
Main bacterial pathogens are på vancomycin resistant enterococci (VRE), linezolid resistant enterococci (LRE), ESBL-producing E. coli, colistin resistant bacteria and carbapenemase producing bacteria (CPO/CPE)
Prizes and honors
The Fritz Kauffmann award 2011
Pubmed link
https://www.ncbi.nlm.nih.gov/search/all/?term=hammerum%20a
Responsibilities
Laboratory based surveillance of resistant bacteria
Typing and susceptibility testing of resistant bacteria
Participate in investigations of hospital related outbreaks with resistant bacteria
Development of molecular methods for surveillance
Publikationer
Hammerum AM, Baig S, Kamel Y, Roer L, Pinholt M, Gumpert H, Holzknecht B, Røder B, Justesen US, Samulioniené J, Kjærsgaard M, Østergaard C, Holm A, Dzajic E, Søndergaard TS, Gaini S, Edquist P, Alm E, Lilje B, Westh H, Stegger M, Hasman H. Emergence of vanA Enterococcus faecium in Denmark, 2005-15. J Antimicrob Chemother. 2017 Aug 1;72(8):2184-2190
Roer L, Johannesen TB, Hansen F, Stegger M, Tchesnokova V, Sokurenko E, Garibay N, Allesøe R, Thomsen MCF, Lund O, Hasman H, Hammerum AM. CHTyper, a Web Tool for Subtyping of Extraintestinal Pathogenic Escherichia coli Based on the fumC and fimH Alleles. J Clin Microbiol. 2018 Mar 26;56(4).
Roer L, Overballe-Petersen S, Hansen F, Schønning K, Wang M, Røder BL, Hansen DS, Justesen US, Andersen LP, Fulgsang-Damgaard D, Hopkins KL, Woodford N, Falgenhauer L, Chakraborty T, Samuelsen Ø, Sjöström K, Johannesen TB, Ng K, Nielsen J, Ethelberg S, Stegger M, Hammerum AM, Hasman H. Escherichia coli Sequence Type 410 Is Causing New International High-Risk Clones. mSphere. 2018 Jul 18;3(4). pii: e00337-18.
Samuelsen Ø, Hansen F, Aasnæs B, Hasman H, Lund BA, Leiros HS, Lilje B, Janice J, Jakobsen L, Littauer P, Søes LM, Holzknecht BJ, Andersen LP, Stegger M, Andersen PS, Hammerum AM. Dissemination and Characteristics of a Novel Plasmid-Encoded Carbapenem-Hydrolyzing Class D β-Lactamase, OXA-436, Found in Isolates from Four Patients at Six Different Hospitals in Denmark. Antimicrob Agents Chemother. 2017 Dec 21;62(1).
Roer L, Hansen F, Stegger M, Sönksen UW, Hasman H, Hammerum AM. Novel mcr-3 variant, encoding mobile colistin resistance, in an ST131 Escherichia coli isolate from bloodstream infection, Denmark, 2014. Euro Surveill. 2017 Aug 3;22(31).