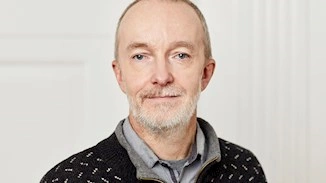 Contact
Andreas Petersen , Bakterier, parasitter og svampe / Ref.laboratoriet f Antibiotikaresistens
T. +45 32688168 @. aap@ssi.dk
Research area
Global and national epidemiology of MRSA clones
Epidemiology of the mecC variant of MRSA
Characterisation of resistance and virulence mechanisms
Whole genome sequencing in outbreak detection
Responsibilities
Management and operation of the national reference laboratory for antimicrobial resistance
Quality control of laboratory data
Typing and susceptibility testing of Staphylococcus aureus bacteraemia and methicillin-resistant Staphylococcus aureus (MRSA) in Denmark
Preparation of yearly surveillance reports
Research and development
Supervision of laboratory technicians, students and visitors
Publications
Petersen A, Larssen KW, Gran FW, Enger H, Hæggman S, Mäkitalo B, Garaldsson G, Lindholm L, Vuopio J, Henius AE, Nielsen J, Larsen AR. Increasing Incidences and Clonal Diversity of Methicillin-Resistant Staphylococcus aureus in the Nordic Countries - Results From the Nordic MRSA Surveillance. Front Microbiol 2021 12:668900. doi: 10.3389/fmicb.2021.668900. eCollection 2021


Møller CH, Andersson M, Larsen AR, Petersen A, Mølbak K, Koch A. Risk of hospitalization and death within 2 years after methicillin-resistant Staphylococcus aureus (MRSA) diagnosis in persons colonized or infected with livestock and non-livestock-associated MRSA-A nationwide register-based cohort study. Zoonoses Public Health. 2020 Nov;67(7):814-822. doi: 10.1111/zph.12765. Epub 2020 Sep 19. PMID: 32949111


Sieber RN, Urth TR, Petersen A, Møller CH, Price LB, Skov RL, Larsen AR, Stegger M, Larsen J. Phage-Mediated Immune Evasion and Transmission of Livestock-Associated Methicillin-Resistant Staphylococcus aureus in Humans. Emerg Infect Dis. 2020 Nov;26(11). doi: 10.3201/eid2611.201442


Thorlacius-Ussing L, Sandholdt H, Larsen AR, Petersen A, Benfield T. Age-Dependent Increase in Incidence of Staphylococcus aureus Bacteremia, Denmark, 2008-2015. Emerg Infect Dis. 2019 May;25(5). doi: 10.3201/eid2505.181733


Scott WK, Medie FM, Ruffin F, Sharma-Kuinkel BK, Cyr DD, Guo S, Dykxhoorn DM, Skov RL, Bruun NE, Dahl A, Lerche CJ, Petersen A, Larsen AR, Lauridsen TK, Johansen HK, Ullum H, Sørensen E, Hassager C, Bundgaard H, Schønheyder HC, Torp-Pedersen C, Østergaard LB, Arpi M, Rosenvinge F, Erikstrup L, Chehri M, Søgaard P, Andersen PS, Fowler VG Jr Human genetic variation in GLS2 is associated with development of complicated Staphylococcus aureus bacteremia. PLoS Genet. 2018 Oct 5;14(10):e1007667. doi: 10.1371/journal.pgen.1007667.