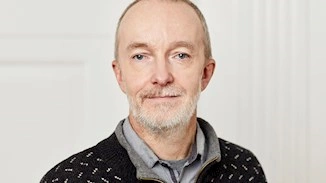 Contact
Andreas Petersen , Bakterier, parasitter og svampe / Resistenstbestemmelse og typning
T. +45 32688168 @. aap@ssi.dk
Research area
Global and national epidemiology of interesting MRSA clones
Epidemiology of the mecC variant of MRSA
Characterisation of resistance and virulence mechanisms
Whole genome sequencing in outbreak detection
Responsibilities
Management and operation of the national reference laboratory for antimicrobial resistance
Typing and susceptibility testing of Staphylococcus aureus bacteraemia and methicillin-resistant Staphylococcus aureus (MRSA) in Denmark
Preparation of yearly surveillance reports
Quality control of laboratory data
Research and development
Supervision of laboratory technicians, students and visitors
Publikationer
Scott WK, Medie FM, Ruffin F, Sharma-Kuinkel BK, Cyr DD, Guo S, Dykxhoorn DM, Skov RL, Bruun NE, Dahl A, Lerche CJ, Petersen A, Larsen AR, Lauridsen TK, Johansen HK, Ullum H, Sørensen E, Hassager C, Bundgaard H, Schønheyder HC, Torp-Pedersen C, Østergaard LB, Arpi M, Rosenvinge F, Erikstrup L, Chehri M, Søgaard P, Andersen PS, Fowler VG Jr Human genetic variation in GLS2 is associated with development of complicated Staphylococcus aureus bacteremia. PLoS Genet. 2018 Oct 5;14(10):e1007667. doi: 10.1371/journal.pgen.1007667.
Edslev SM, Westh H, Andersen PS, Skov R, Kobayashi N, Bartels MD, Vandenesch F, Petersen A, Worning P, Larsen AR, Stegger M. Identification of a PVL-negative SCCmec-IVa sublineage of the methicillin-resistant Staphylococcus aureus CC80 lineage: understanding the clonal origin of CA-MRSA. Clin Microbiol Infect. 2018 Mar;24(3):273-278. doi: 10.1016/j.cmi.2017.06.022
Hansen MU, Gotland N, Mejer N, Petersen A, Larsen AR, Benfield T; Danish Staphylococcal Bacteremia Study Group. Diabetes increases the risk of disease and death due to Staphylococcus aureus bacteremia. A matched case-control and cohort study. Infect Dis (Lond). 2017 Sep;49(9):689-697. doi: 10.1080/23744235.2017.1331463.
Angen Ø, Stegger M, Lilje B, Kaya H, Pedersen KS, Jakobsen A, Petersen A, Larsen AR Report of mecC-carrying MRSA in domestic swine. J Antimicrob Chemother.2017; 72(1), 60-63
Larsen J, Stegger M, Andersen PS, Petersen A, Larsen AR, Westh H, Agersø Y, Fetsch A, Kraushaar B, Käsbohrer A, Feβler AT, Schwarz S, Cuny C, Witte W, Butaye P,10, Denis O, Haenni M, Madec JY, Jouy E, Laurent F, Battisti A, Franco A, Alba P, Mammina C, Pantosti A, Monaco M, Wagenaar JA, de Boer E, van Duijkeren E, Heck M, Domínguez L, Torres C, Zarazaga M, Price LB, Skov RL. Evidence for human adaptation and foodborne transmission of livestock-associated methicillin-resistant Staphylococcus aureus. Clin Infect Dis. 2016 Nov 15;63(10):1349-1352.