Centre for Biosecurity & Biopreparedness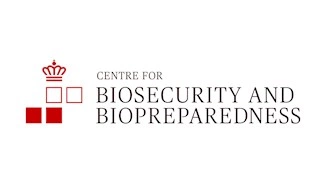 Purpose
Centre for Biosecurity and Biopreparedness (CBB) is the Danish national authority for biosecurity, and part of the national emergency management system. CBB issues licences to research institutions, pharmaceutical companies, hospital laboratories etc. to allow them to work with biological dual-use components and technologies. The Centre also maintains a 24/7 response capability to counter the effects of a biological incident whether of accidental or malicious origins.
Tasks
The Centre is responsible for administering Act no. 474 of 17 June 2008 on securing certain biological substances, delivery systems and related materials, and Act no. 53 of 11 January 2017 on control of animal pathogens. This means that CBB shall counter the proliferation of biological weapons relevant technology by assisting public as well as private agencies and companies in establishing adequate security requirements that prevent dangerous materials and technology from falling in the wrong hands. Licence to work with controlled materials can only be issued for professional and legitimate purposes. This work contributes to Denmark adhering to its international responsibilities in relation to biological non-proliferation of weapons relevant materials and technologies.
It is the responsibility of the Centre to maintain a 24/7 capability to counter dangers from a biological release or attack. If there is suspicion of a biological attack or an accidental release of dangerous materials, the Centre will investigate what has taken place, and which countermeasures should be implemented. The preparedness capability is kept up to date by conducting exercises and training internally in the Centre as well as with other preparedness relevant entities, developing and maintaining incident doctrines based on risk and threat analyses, as well as by maintaining the necessary equipment for incident response.
Additionally, CBB is the National Authority of Containment (NAC) of poliovirus materials. In this capacity, CBB supervises that companies that work with eradicated poliovirus do so in accordance with regulations set out in LBK no 903 of 26/08/2019 and BEK no 1247 of 28/11/2019. These activities are closely coordinated with the World Health Organization (WHO).
The preventative, as well as the response, related work of the Centre are based on scientific risk and threat analyses that include expertise in the fields of medicine, microbiology, social sciences, and special knowledge of biological weapons.
Further information available at www.biosecurity.dk