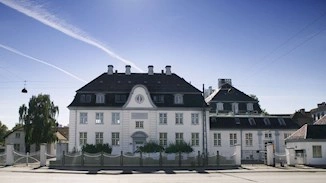 Aim
In support of the Institute's mission of strengthen global health through research and disease control, Business development aims on visualizing the value of the Institute's innovation through patent protection and external collaborations. In close collaboration with the researchers and other administrative functions, Business Development focuses on securing rights and optimizing value while limiting risk exposures of all inventions.
Tasks
The department supports all steps in the process of idea generation to contract signing that includes:
Securing IP inventions & maintaining the portfolio
Strategies for business exploitation
Promotion of inventions and alliances
Identification of collaborations
Business cases – valuation of commercial potential
Defining optimal collaborative structures
Negotiating contractual terms
Advising & mitigating contractual exposures
Managing contractual obligations
Collectively the department is represented by 6 fulltime employees and 2 students that together has more than 150 years of specialization within patenting, medicinal science, pharmaceutical development, business analyses, market evaluation, negotiation and commercialization.
Head of department
Maj-Britt Kaltoft