Bacteria, Parasites & Fungi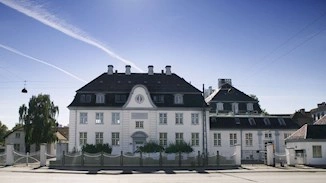 Contact
Bacteria, Parasites & Fungi

Purpose
Monitor human infections with bacteria, fungi and parasites.
Monitor antibiotic resistance in bacteria and fungi, as well as antibiotics usage in the primary sector and in hospitals.
Provide specialized diagnostic testing of bacteria, parasites and fungi.
Research and develop within the department's core areas; disease understanding, infection epidemiology, diagnostics, prevention and treatment.
Tasks
Surveillance of:
Antibiotic resistance among humans, animals and food bacteria in Denmark (DANMAP) and antibiotic usage in the primary sector and in hospitals.
Bacteria that cause respiratory infections and meningitis; pneumococci, hemolytic streptococci, meningococci, Bordetella pertussis (haemophilia), Haemophilus influenzae (incl. hib), legionella and Chlamydia psittaci (ornithosis).
Food-borne infections with salmonella, campylobacter, shigella, listeria, yersinia, E. coli.
Clostridium difficile.
Gonorrhea, chlamydia and syphilis.
Fungemia and azole resistance in Aspergillus fumigatus.
Malaria imported to Denmark.
Staphylococcus aureus and methicilin resistant Staphylococcus aureus (MRSA).
Vancomysin-resistant enterococci (VRE) and carbapenemase-resistant organisms (CPO).
The department performs special diagnostic analyzes of bacteria, parasites and fungi with associated counseling on prevention, diagnosis and treatment. The majority of the diagnostic methods are accredited according to ISO17025.
Find more information about each National Reference Laboratories.