New partnership between Statens Serum Institut (SSI) and Serum Institute of India Pvt. Ltd.  (SIIPL) to strengthen the fight against tuberculosis (TB)
SSI has developed a new test for diagnosing TB (C-Tb). The test can identify the large number of people around the world who are infected with TB and at risk of developing active disease. SSI has now entered into a partnership with Serum Institute of India Pvt. Ltd. (SIIPL) who will be producing and distributing the test. This initiative supports WHO's goal to reduce the spread of tuberculosis.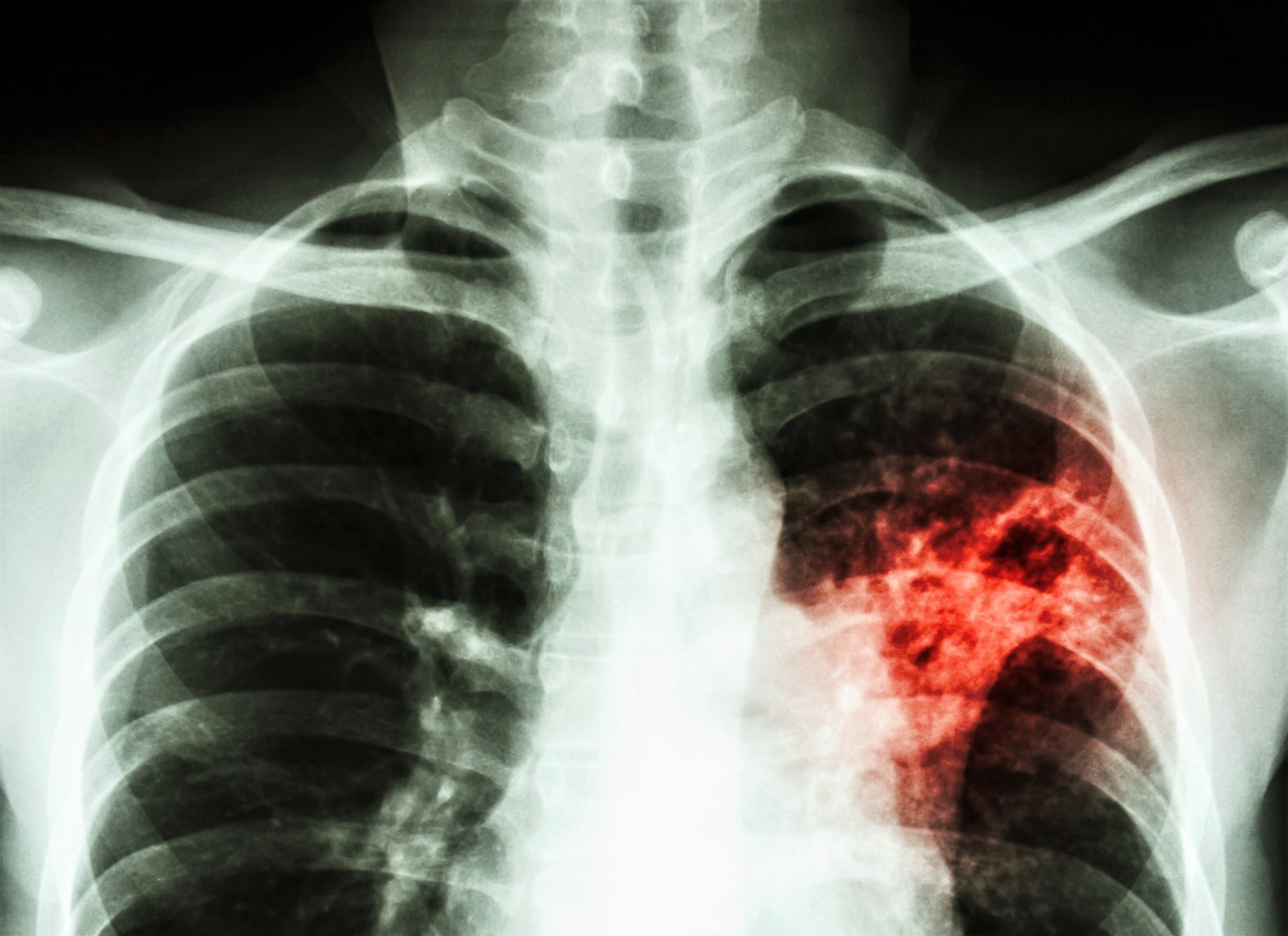 The fight against TB has progressed importantly by SSI's partnership with Serum Institute of India Pvt. Ltd. (SIIPL). The Indian company will be producing and distributing a new test developed by SSI for diagnosing TB infection.
Production will take place at SIIPL's high-tech facilities in Pune, India, and the test is expected to be ready for market within the next 12 months.
Improved diagnostics as the basis for improved treatment
There are >1.5 billion people who are estimated to be infected with TB and are at risk of developing active pulmonary TB. In 2016, WHO therefore launched an ambitious strategy focusing on early screening and preventive treatment of infected persons.
Up till now, programmatic implementation to detect and treat latent TB infection has not been possible due to the absence of a cost-effective and reliable test for diagnosis as well as a cost-effective treatment in high volumes. Now, with the availability of the C-Tb and cost-effective drugs it is possible to scale up the detection and treatment of latently infected which will help achieve WHO's target of eradicating the TB epidemic.
Avoiding false positive testing
The current test – the Tuberculin test, aka the Mantoux test, - often shows a positive result when used to test persons who are not infected with TB, but who have been vaccinated against the disease with the traditional BCG vaccine (Bacillus Calmette-Guéring).
C-Tb is a modern version of the Tuberculin test. It has the advantage, among others, that the diagnosis of TB infection is reliable, regardless of whether the tested person has been BCG-vaccinated or not.
"The new test makes it possible for the very first time to determine with certainty, in a very simple way, whether a person is infected with TB or not, and in this way target preventive treatment", says Peter Lawaetz Andersen, Research Director for Vaccines at SSI. He continues, "SSI's partnership with SIIPL is an important step forward in our efforts to eradicate the global TB epidemic. The initiative will ensure efficient and economical production and distribution of the C-Tb test. This way, the new test will benefit the many people who are infected right now with this serious disease", concludes Peter Lawaetz Andersen.
"I am very pleased with the collaboration with SSI. This is in alignment with SIIPL's efforts for elimination of TB, wherein we are working on the policy of detect, treat and prevent. Also, by scaling up of this latency detection kit and appropriate treatment we hope to achieve WHO's End TB target of 2025", states Mr. Adar Poonawalla, CEO, SIIPL.
About SSI
Statens Serum Institut (SSI) is under the auspices of the Danish Ministry of Health and its goal is to strengthen health through disease control and research. Its main duty is to ensure preparedness against infectious diseases and biological threats as well as screening for congenital disorders.
SSI was founded in 1902 and has a long tradition for cutting-edge research and development in its field. The scientific research and development behind the new C-Tb test was generated in SSI's Center for Vaccine Research (CVR).
SSI's vaccine research is focused on diseases that represent a major threat to global health such as tuberculosis, HIV, chlamydia, malaria and pandemic influenza. The work is supported by basic research in adjuvant discovery, formulation and basic immunology, which can potentially be applied to many vaccines.
CVR is unique in its composition as it includes not only a basic and translational research department but also GMP facilities, animal testing facilities and has the expertise that enables accelerated development of new vaccines and in this case diagnostic methods.
About SIIPL
Serum Institute of India Pvt. Ltd. (SIIPL) is the world's largest vaccine manufacturer by number of doses produced and sold globally (more than 1.3 billion doses) which includes Polio vaccine as well as Diphtheria, Tetanus, Pertussis, Hib, BCG, r-Hepatitis B, Measles, Mumps and Rubella vaccines. It is estimated that about 65% of the children in the world receive at least one vaccine manufactured by SIIPL. Vaccines manufactured by SIIPL are accredited by the World Health Organization, Geneva, and are being used in approximately 170 countries across the globe in their national immunization programs, saving millions of lives.
SIIPL is ranked as India's No.1 biotechnology company, manufacturing highly specialized life-saving biologics like vaccines using cutting-edge genetic and cell-based technologies, antisera and other medical specialties.
SIIPL was founded in 1966 by Dr. Cyrus Poonawalla with a mission of manufacturing life-saving immuno-biologics, which were in short supply in India and were being imported at extremely high prices. Thereafter, several life-saving biologics were manufactured by SIIPL with the result that the country became self-sufficient in Tetanus Anti-toxin and Anti-snake Venom serum, followed by the DTP (Diphtheria, Tetanus and Pertussis) group of vaccines, and then later with the MMR (Measles, Mumps and Rubella) group of vaccines.
The philanthropic philosophy of SIIPL continues with its work on new vaccines and biologicals.
Learn more about SIIPL at www.seruminstitute.com/