New insights into sex in Denmark
The results of the world's largest population study of sexuality and sexual health are published on Monday.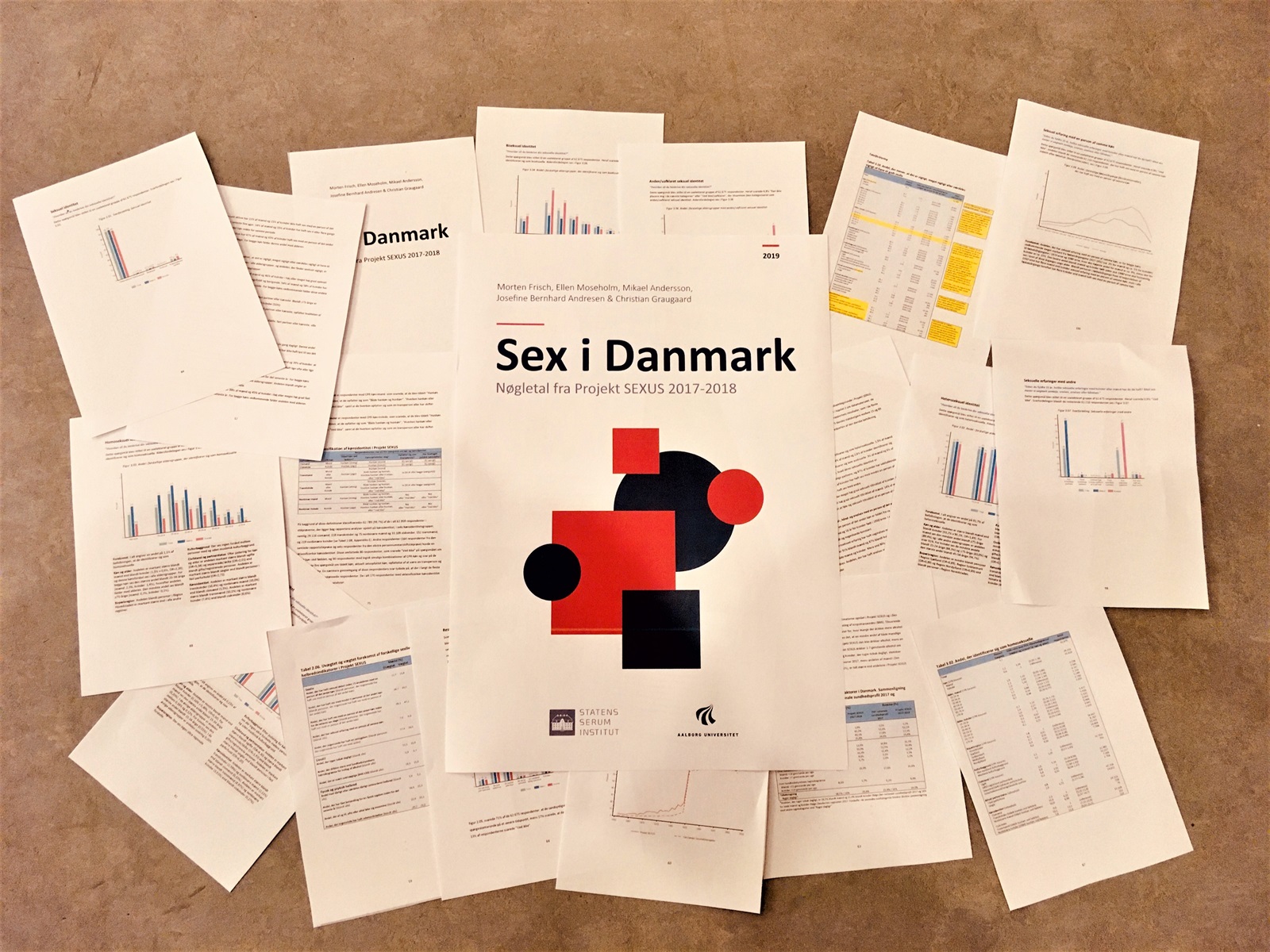 In September 2017 the first invitations were sent out to the mailboxes of thousands of 15-89-year-old Danes to participate in the population study SEXUS. The data collection was completed in August 2018 and more than 62,000 Danes participated. The many survey responses make Project SEXUS the world's largest population study with a focus on the interplay between sexuality and health.
Since 2018, the research team behind Project SEXUS has been scrutinizing the numbers, and the hundreds of exciting results are now included in the report "Sex in Denmark. Key figures from Project SEXUS 2017-2018". This comprehensive report is published on Monday.
Read the summary of the Project SEXUS report
Unique data
Project SEXUS is the result of a close collaboration between Department of Epidemiology Research (Statens Serum Institut) and Center for Sexology Research (Department of Clinical Medicine, Aalborg University). Principal Investigator Morten Frisch, who is Consultant Physician at SSI and Adj. Professor of Sexual Health Epidemiology at Aalborg University, is excited about the report:
"It is important for us that the massive amount of data is presented in a way that is both scientifically correct and understandable to the general population. It is our way of thanking the many thousands of Danes who made their sexual experience available to the study. It is all about their lives. The main purpose of the entire study is to ensure the best conditions for the Danish population's sexual health. And to clarify how sexuality and health interact", says Morten Frisch.
Professor Christian Graugaard from Center for Sexology Research at Aalborg University agrees,
"The results reveal that sexuality is important in most people's lives. With the report 'Sex in Denmark', we now have a unique dataset that will form a solid foundation for our continued studies and play an important role in both future research, public information, disease prevention and treatment. It is huge, both at a national and international level", concludes Christian Graugaard.
Report is only the first step
Morten Frisch emphasizes that even though the report is comprehensive and marks a milestone, it is only the first step in a study that hopefully will continue for many decades to come.
"Project SEXUS is a longitudinal study. This means that we are already working on securing funding for the next round of studies. Fortunately, the great majority of the study participants have expressed their willingness to participate in further studies. It is important that we take optimal advantage of the unique potentials of Project SEXUS", concludes Morten Frisch.
Free download of the report "Sex in Denmark" is available from Monday, October 28, 2019, on the project website www.projektsexus.dk. Citations are authorised provided the source is properly acknowledged.
Contact
Morten Frisch (mfr@ssi.dk)
Christian Graugaard (chgr@rn.dk)
Facts

Project SEXUS was initiated in the autumn of 2017 as an individual-based population study. It is based on a collaboration between Statens Serum Institut (Department of Epidemiology Research) and Aalborg University (Center for Sexology Research, Department of Clinical Medicine).

The participants were via their mailboxes (e-Boks) invited to complete a questionnaire with more than 600 questions about body, gender, sexuality and health. Because of specific filters, the average participant responded to approximately 180 questions.

62,675 Danes aged 15-89 years old constitute the sample on which most of the results are based.

"Sex in Denmark" consists of approximately 800 pages and presents hundreds of exciting results providing new insight into the Danes' sexual world and everyday, from sexual identity, experience and satisfaction to 'unsafe sex', visits to prostitutes, infidelity, sexual abuse and sexual dysfunction, sex education, relationship quality, LGBT health and the interaction between lifestyle, health and sexuality.