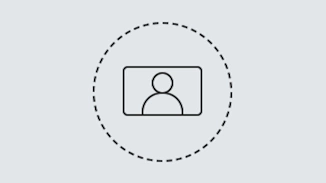 Contact
Signe Sørup , Epidemiologisk Forskning / Infektions- og cancerepidemiologi
T. +45 32683675 @. sgs@ssi.dk
Research area
Non-specific effects of vaccines, observational studies, epidemiology, registered-based studies, infectious disease epidemiology, vaccination.
Responsibilities
Signe plans and implements register-based epidemiological studies in Denmark, Sweden, Norway, and Finland. The main topic of these studies is non-specific effects of vaccines. In other words studies examining if vaccines affect other diseases than those diseases they are designed to protect against. Signe is the scientific coordinator of the NordForsk funded project "Childhood morbidity and potential non-specific effects of the childhood vaccination programmes in the Nordic Countries".
Publications
Sorup S, Jensen AKG, Aaby P, Benn CS. Revaccination with Measles-mumps-rubella Vaccine and Infectious Disease Morbidity: A Danish Register-based Cohort Study. Clin Infect Dis. 2018.
Stensballe LG, Ravn H, Birk NM, Kjaergaard J, Nissen TN, Pihl GT, Thostesen LM, Greisen G, Jeppesen DL, Kofoed PE, Pryds O, Sorup S, Aaby P, Benn CS. BCG Vaccination at Birth and Rate of Hospitalization for Infection Until 15 Months of Age in Danish Children: A Randomized Clinical Multicenter Trial. J Pediatric Infect Dis Soc. 2018.
Rieckmann A, Villumsen M, Sorup S, Haugaard LK, Ravn H, Roth A, Baker JL, Benn CS, Aaby P. Vaccinations against smallpox and tuberculosis are associated with better long-term survival: a Danish case-cohort study 1971-2010. Int J Epidemiol 2017;46(2):695-705.
Sorup S, Stensballe LG, Krause TG, Aaby P, Benn CS, Ravn H. Oral Polio Vaccination and Hospital Admissions With Non-Polio Infections in Denmark: Nationwide Retrospective Cohort Study. Open Forum Infect Dis. 2016;3(1):ofv204
Sorup S, Benn CS, Poulsen A, Krause TG, Aaby P, Ravn H. Live vaccine against measles, mumps, and rubella and the risk of hospital admissions for nontargeted infections. JAMA. 2014;311(8):826-835.