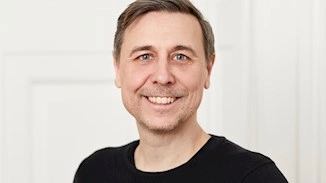 Research area
Structural and functional characterization of virulence factors and toxins from enteropathogenic bacteria
Development of new methods for production of safer and more potent toxoid-based vaccines
HPLC-based detection and medicine in blood plasma or serum from patients with infectious diseases.
Prizes and honors
2015: The Fritz-Kauffmann Research Award received in recognition of studies on toxins from C. difficile carried out at SSI
2012: Sapere Aude: Starting Grant from The Danish Council for Independent Research | FSS. Title "Investigating toxins from enteropathogenic bacteria".
Responsibilities
Project manager for research group with focus on:
Characterization of virulence factors and toxins from pathogenic bacteria
Development of methods for production of safer and more potent toxoid-based vaccines.
Responsiible for HPLC-based
Publikationer
Biophysical comparison of diphtheria and tetanus toxins with the formaldehyde-detoxified toxoids, the main components of diphtheria and tetanus vaccines. Husam Alsarraf, Emil Dedic, Morten Bjerrum, Ole Østergaard, Max Per Kristensen, Jesper Westphal Petersen, René Jørgensen. Virulence 2017 Apr 21:1-10. doi: 10.1080/21505594.2017.1321726
Determination of isavuconazole in human plasma using high-performance liquid chromatography with fluorescence detection. René Jørgensen (første- og senior forfatter), Karen Astvad, Siri Rytcher Andersen, Maiken Cavling Arendrup. mSphere 2017 May 10;2(3). pii: e00098-17. doi: 10.1128/mSphere.00098-17
Structural and functional studies of Escherichia coli Aggregative Adherence Fimbriae (AAF/V) reveal a deficiency in extracellular matrix binding. Rie Jønsson; Bing Liu; Carsten Struve; Yi Yang; René Jørgensen; Yingqi Xu; Håvard Jenssen; Karen Krogfelt; Stephen Matthews. Biochim Biophys Acta - Proteins and Proteomics 2017 Mar;1865(3):304-311.)
A Novel Fic Protein from Clostridium difficile Reveals an Inhibitory Motif-Independent Adenylylation/AMPylation Mechanism. Dedic E, Alsarraf H, Welner DH, Østergaard O, Klychnikov OI, Hensbergen PJ, Corver J, van Leeuwen HC, Jørgensen R. Journal of Biological Chemistry 2016 Apr 13. pii: jbc.M115.705491
Biophysical characterization and activity of lymphostatin, a multifunctional virulence factor of attaching & effacing Escherichia coli. Cassady-Cain RL, Blackburn EA, Alsarraf H, Dedic E, Bease A, Böttcher B, Jørgensen R, Wear M and Stevens MP. Journal of Biological Chemistry 2016 Mar 11;291(11):5803-16.