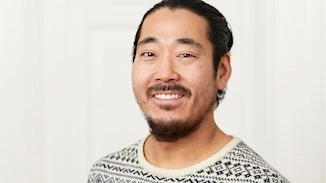 Research area
Development of molecular diagnostics assays within mycology

Fungal PCR: Aspergillus, Candida, Mucorales, Fusarium, dermatophytes and panfungal.

Molecular resistance mechanisms in pathogenic fungi

Azole resistance in Aspergillus fumigatus and other Aspergillus spp.
Echinocandin and azole resistance, primarily in C. albicans, C. glabrata and C. tropicalis

Genotyping/WGS

Aspergillus fumigatus (clinical and environmental)
C. albicans, C. glabrata, C. tropicalis, C. parapsilosis and other.
Prizes and honors
ESCMID Research Grant 2013 (18,150 €)
Copenhagen University Travel Grant 2012 (4,000 €)
ECCMID Travel Grant 2011 (1,200 €)
Novo Scholarship 2008 (9,650 €)
PubMed link
Responsibilities
Molecular diagnostics within fungal infections, research, development and maintenance
Identification of yeasts and moulds by MALDI-TOF MS
Molecular antifungal resistance in pathogenic yeasts and moulds
Molecular identification and genotyping of yeasts and moulds
Therapeutic drug monitoring of voriconazole, isavuconazole, itraconazole, posaconazole and 5-Flucytosin by uHPLC.
Board member and webmaster for the Nordic Society of Medical Mycology (NSMM)
Publications
Jensen RH. Resistance in human pathogenic yeasts and filamentous fungi: prevalence, underlying molecular mechanisms and link to the use of antifungals in humans and the environment. Dan Med J. 2016; 63 (10). http://www.ncbi.nlm.nih.gov/pubmed/27697142 (Pubmed ID: 27697142)
Jensen RH, Hagen F, Astvad KMT, Tyron A, Meis JF, Arendrup MC. Azole-resistant Aspergillus fumigatus in Denmark: a laboratory-based study on resistance mechanisms and genotypes. Clin Microbiol Infect. 2016; 22 (6):570.e1-9. http://linkinghub.elsevier.com/retrieve/pii/S1198743X16300581 (Pubmed ID: 27091095)
Jensen RH, Johansen HK, Søes LM, Lemming LE, Rosenvinge FS, Nielsen L, et al. Posttreatment Antifungal Resistance among Colonizing Candida Isolates in Candidemia Patients: Results from a Systematic Multicenter Study. Antimicrob Agents Chemother. 2016; 60 (3):1500–8. http://aac.asm.org/lookup/doi/10.1128/AAC.01763-15 (Pubmed ID: 26711776)
Jensen RH, Astvad KMT, Silva LV, Sanglard D, Jørgensen R, Nielsen KF, et al. Stepwise emergence of azole, echinocandin and amphotericin B multidrug resistance in vivo in Candida albicans orchestrated by multiple genetic alterations. J Antimicrob Chemother. 2015; 70 (9):2551–5. http://www.jac.oxfordjournals.org/cgi/doi/10.1093/jac/dkv140 (Pubmed ID: 26017038)
Jensen RH, Arendrup MC. Candida palmioleophila: Characterization of a Previously Overlooked Pathogen and Its Unique Susceptibility Profile in Comparison with Five Related Species. J Clin Microbiol. 2011; 49 (2):549–56. http://www.pubmedcentral.nih.gov/articlerender.fcgi?artid=3043495&tool=pmcentrez&rendertype=abstract (Pubmed ID: 21147953).