Maiken Worsøe Rosenstierne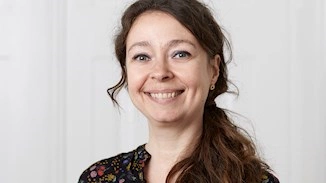 Contact
Maiken Worsøe Rosenstierne, Senior Scientist, Virus & Mikrobiologisk Specialdiagnostik / Virus Forskning og Udvikling
T. +45 32683971 @. mwr@ssi.dk
Research areas
Diagnostic and surveillance of Emerging and Zoonotic virus
Development of the metagenomics PanVirus microarray that easily can detect all virus from all species (human, animal, fish and insects etc.)
Development of molecular point-of-care diagnostic tests e.g. Virus inactivation, nucleic acids purification and LAMP
Development of point-of-interest whole genome sequencing for rapid identification of all virus from all species (human, animal, fish and insects etc.)
Responsibilities
Project coordinator of the European consortium "MAD-Vir" (OneHealth European Joint program)
Biosecurity and Biopreparedness officer
Research and Development
Supervision of laboratory technicians, students and researchers
Publications
Rosenstierne MW, Jensen CE, Fomsgaard A. Rapid, Safe, and Simple Manual Bedside Nucleic Acid Extraction for the Detection of Virus in Whole Blood Samples. J Vis Exp. 2018 Jun 30;(136). doi: 10.3791/58001.
Rosenstierne MW, Schaltz-Buchholzer F, Bruzadelli F, Có A, Cardoso P, Jørgensen CS, Michiels J, Heyndrickx L, Ariën KK, Fischer TK, Fomsgaard A. Zika Virus IgG in Infants with Microcephaly, Guinea-Bissau, 2016. Emerg Infect Dis. 2018 May;24(5):948-950. doi: 10.3201/eid2405.180153.
Olesen ML, Jørgensen LL, Blixenkrone-Møller M, Sandberg E, Frandsen PL, Østergaard E, Bækdahl ER, Fridholm H, Fomsgaard A, Rosenstierne MW. Screening for viral extraneous agents in live-attenuated avian vaccines by using a microbial microarray and sequencing. Biologicals. 2018 Jan;51:37-45. doi: 10.1016/j.biologicals.2017.10.005. Epub 2017 Nov 11.
Rosenstierne MW, Karlberg H, Bragstad K, Lindegren G, Stoltz ML, Salata C, Kran AM, Dudman SG, Mirazimi A, Fomsgaard A. Rapid Bedside Inactivation of Ebola Virus for Safe Nucleic Acid Tests. J Clin Microbiol. 2016 Oct;54(10):2521-9. doi: 10.1128/JCM.00346-16. Epub 2016 Jul 27.
Rosenstierne MW, McLoughlin KS, Olesen ML, Papa A, Gardner SN, Engler O, Plumet S, Mirazimi A, Weidmann M, Niedrig M, Fomsgaard A, Erlandsson L. The microbial detection array for detection of emerging viruses in clinical samples--a useful panmicrobial diagnostic tool. PLoS One. 2014 Jun 25;9(6):e100813. doi: 10.1371/journal.pone.0100813. eCollection 2014.