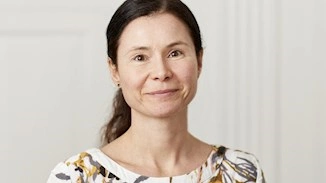 Contact
Kristin Skogstrand , Medfødte Sygdomme / Biomarkører, immunologi og antistoffer
T. +45 32683830 @. ksk@ssi.dk
Research area
Research within biomarkers for preterm delivery and/or pregnancy complications and subsequently damages in the child, as well as biomarkers for the development of different diseases, especially in the areas of psychiatric disorders. PI for CODIBINE (Correlations and Diagnoses for Biomarkers in Newborns), a research project that includes all preterm born newborns and mature controls born in Denmark in a 2-year period, where we investigate the relationship between biomarkers, preterm delivery and later damages in the child. More than 85 per reviewed papers in international journals.
PubMed link
Responsibilities
Manager of section for Biomarkers, Immunology and Antibodies, where we perform neonatal screening of all newborns in the country. PI for CODIBINE as well as responsible for the laboratory analyses for different research projects. We develop a lot of methods for laboratory analysis, either as a service against payment or as collaborators in different research projects. Specialized in multiplex immunoassays in all kind of matrixes and small volumes, especially dried blood spot samples. We also makes antibodies in the section for sale, and we develop new antibodies for customers.
Publications
Kiilerich P, Cortes R, Lausten-Thomsen U, Borbye-Lorenzen N, Holmgaard S, Skogstrand K. Delivery Modality Affect Neonatal Levels of Inflammation, Stress, and Growth Factors.
Front Pediatr. 2021 Sep 22;9:709765. doi: 10.3389/fped.2021.709765. eCollection 2021.
Skogstrand K, Hagen CM, Borbye-Lorenzen N, Christiansen M, Bybjerg-Grauholm J, Bækvad-Hansen M, Werge T, Børglum A, Mors O, Nordentoft M, Mortensen PB, Hougaard DM. Reduced Neonatal Brain-Derived Neurotrophic Factor Is Associated With Autism Spectrum Disorders.
Transl Psychiatry. 2019 Oct 7;9(1):252. doi: 10.1038/s41398-019-0587-2.

Skogstrand K, Thysen AH, Jørgensen CS, Rasmussen EM, Andersen AB, Lillebaek T, Hougaard DM, Houen G. Antigen-induced cytokine and chemokine release test for tuberculosis infection using adsorption of stimulated whole blood on filter paper and multiplex analysis.
Scand J Clin Lab Invest. 2012 May;72(3):204-11. doi: 10.3109/00365513.2011.649014. Epub 2012 Jan 27.
Skogstrand K. Multiplex assays of inflammatory markers, a description of methods and discussion of precautions - Our experience through the last ten years.
Methods. 2012 Feb;56(2):204-12. doi: 10.1016/j.ymeth.2011.09.025. Epub 2011 Oct 7.
Skogstrand K, Ekelund CK, Thorsen P, Vogel I, Jacobsson B, Nørgaard-Pedersen B, Hougaard DM. Effects of blood sample handling procedures on measurable inflammatory markers in plasma, serum and dried blood spot samples.
J Immunol Methods. 2008 Jul 20;336(1):78-84. doi: 10.1016/j.jim.2008.04.006. Epub 2008 May 1.
Skogstrand K, Hougaard DM, Schendel DE, Bent NP, Svaerke C, Thorsen P. Association of preterm birth with sustained postnatal inflammatory response.
Obstet Gynecol. 2008 May;111(5):1118-28. doi: 10.1097/AOG.0b013e31817057fb.
Skogstrand K, Thorsen P, Nørgaard-Pedersen B, Schendel DE, Sørensen LC, Hougaard DM. Simultaneous measurement of 25 inflammatory markers and neurotrophins in neonatal dried blood spots by immunoassay with xMAP technology.
Clin Chem. 2005 Oct;51(10):1854-66. Epub 2005 Aug 4.