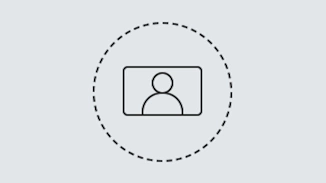 Contact
Katrin Gaardbo Kuhn , Infektionsepidemiologi og Forebyggelse / Fødevare- og vandbårne sygd. og zoonoser
T. +45 32688183 @. kuh@ssi.dk
Responsibilities
Senior epidemiologist responsible for:
Surveillance of Campylobacter and Shigella infections
Develop projects and undertake research concerning food- and waterborne diseases
Improve the understanding of the relationship between infectious diseases and climate/environmental factors
Lead projects within One Health collaborations
Teach and communicate results from surveillance and research
Research area
Epidemiological research concerning food and waterborne diseases – especially Campylobacter and in particular the combination of microbiological and epidemiological methods for identifying risk factors, infection sources and clusters/outbreaks. Special focus on determining the relationship between climate/climate changes and infectious diseases. Further, research within the topic of One Health with the overall aim of improving the collaboration between the Public Health, Veterinary and Food sectors.
Prizes and honors
Patrick Buxton Memorial Prize and Medal (London School of Hygiene & Tropical Medicine).
Publications
Kuhn KG, Nielsen EM, Mølbak K, Ethelberg S. Determinants of sporadic Campylobacter infections in Denmark: a nationwide case-control study among children and young adults. Clinical Epidemiology 2018, in press.
Kuhn KG, Nielsen EM, Mølbak K, Ethelberg S. Epidemiology of campylobacteriosis in Denmark 2000-2015. Zoonoses Publ Health 2018; 65(1):59-66
Joensen KG, Kuhn KG, Müller L, Björkman JT, Torpdahl M, Engberg J, Holt HM, Nielsen HL, Petersen AM, Ethelberg S, Nielsen EM. Whole-genome sequencing of Campylobacter jejuni isolated from Danish routine human stool samples reveal surprising degree of clustering. Clin Microbiol Infect 2018; 24(2):201
Kuhn KG, Campbell-Lendrum DH, Cox J (2004). Using climate to predict infectious disease outbreaks: A review. World Health Organisation, Geneva. WHO/SDE/OEH/04.01
Kuhn KG, Campbell-Lendrum DH, Armstrong B, Davies CR (2003). Malaria in Britain: past, present and future. Proc Natl Acad Sci USA; 100:9997-10001.