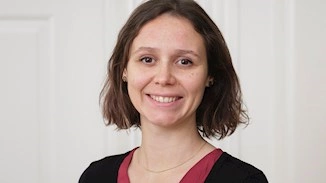 Contact
Julie Courraud , Medfødte Sygdomme / Metabolomics
@. julc@ssi.dk
Research area
I'm a research scientist at the Danish Center for Newborn Screening, Department of Congenital Disorders, where my research is focused around clinical metabolomics studies. We are mainly working on dried blood spots retrieved from the Danish National Biobank and the routine screening of newborns in Denmark. Using targeted and untargeted LC-MS/MS metabolomics approaches we aim at discovering novel biomarkers for the screening of inborn diseases in neonates, as well as study the impact of prenatal and perinatal events on future health outcomes and wellbeing.
Google Scholar link
Responsibilities
I am contributor and lead investigator on various questions related to human health. My primary focus is psychiatric disorders, but I also conduct diverse methodological studies to assess the opportunities and strengths of metabolomics in newborn dried blood spots. My responsibilities range from the design of new research projects and their management, to data acquisition, analysis and interpretation.
Being close to the clinical world (former hospital resident), I design projects with a translational perspective (from bench to bed) and try to develop as many researcher-clinician bridges as possible. Our metabolomics team is founder of the Danish Clinical Metabolomics Network and core organizer of the Clinical Metabolomics Copenhagen conferences and seminars.
Publications