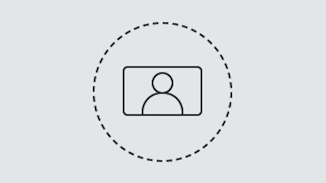 Research area
I'm a research scientist at the Center for Newborn Screening, Department of Congenital Disorders, where my research is focused around clinical metabolomics studies. We are mainly working on dried blood spots retrieved from the Danish National Biobank and routine screening of newborns in Denmark. Using targeted and untargeted LC-MSMS metabolomics approaches we aim at discovering novel biomarkers for the screening of inborn diseases in neonates, as well as study the impact of prenatal and perinatal events on future health outcomes and wellbeing.
Google Scholar link
Responsibilities
I am contributor and lead investigator on various questions related to human health. My primary focus is psychiatric disorders, but I also conduct diverse methodological studies to assess the opportunities and power of metabolomics in newborn dried blood spots.
My responsibilities range from the design of new research projects and their management, to data acquisition, analysis and interpretation.
Being close to the clinical world (former hospital resident), I design projects with a translational perspective (from bench to bed) and try to develop as many researcher-clinician bridges as possible. Our metabolomics team is founder of the Danish Clinical Metabolomics Network and core organizer of the Clinical Metabolomics Copenhagen conferences and seminars.
Publications
Courraud, Julie, Jonas Salling Quist, Eva Kontopodi, Martin Blomberg Jensen, Poul Jannik Bjerrum, Jørn Wulff Helge, and Kaspar Sørensen. Dietary Habits, Metabolic Health and Vitamin D Status in Greenlandic Children. Public Health Nutrition, 2019, 1–10.
Kristensen, M. D., S. M. Petersen, K. E. Møller, M. T. Lund, M. Hansen, C. N. Hansen, J. Courraud, J. W. Helge, F. Dela, and C. Prats. Obesity Leads to Impairments in the Morphology and Organization of Human Skeletal Muscle Lipid Droplets and Mitochondrial Networks, Which Are Resolved with Gastric Bypass Surgery-Induced Improvements in Insulin Sensitivity. Acta Physiologica (Oxford, England), 23 May 2018, e13100.
Lund, M. T., S. Larsen, M. Hansen, J. Courraud, A. K. Floyd, M. Støckel, J. W. Helge, and F. Dela. Mitochondrial Respiratory Capacity Remains Stable despite a Comprehensive and Sustained Increase in Insulin Sensitivity in Obese Patients Undergoing Gastric Bypass Surgery. Acta Physiologica 223, no. 1 (1 May 2018): e13032.
Senesse, Pierre, Agnès Isambert, Chloé Janiszewski, Stéphanie Fiore, Nicolas Flori, Sylvain Poujol, Eric Arroyo, Julie Courraud et al. Management of Cancer Cachexia and Guidelines Implementation in a Comprehensive Cancer Center: A Physician-Led Cancer Nutrition Program Adapted to the Practices of a Country. Journal of Pain and Symptom Management 54, no. 3 (September 2017): 387-393.e3.
Guerdoux-Ninot, Estelle, Robert D. Kilgour, Chloé Janiszewski, Marta Jarlier, Jocelyne Meuric, Brigitte Poirée, Solange Buzzo, Ninot, Gregory, Julie Courraud, et al. Meal Context and Food Preferences in Cancer Patients: Results from a French Self-Report Survey. SpringerPlus 5, no. 1 (21 June 2016): 1–10.
Courraud, J., C. Charnay, J. P. Cristol, J. Berger, and S. Avallone. In Vitro Lipid Peroxidation of Intestinal Bile Salt-Based Nanoemulsions: Potential Role of Antioxidants. Free Radical Research 47, no. 12 (December 2013): 1076–87.
Courraud, Julie, Jacques Berger, Jean-Paul Cristol, and Sylvie Avallone. Stability and Bioaccessibility of Different Forms of Carotenoids and Vitamin A during in Vitro Digestion. Food Chemistry 136, no. 2 (January 2013): 871–77.