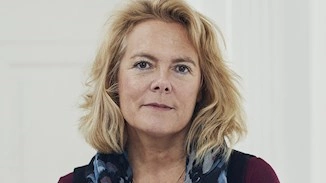 Contact
Helle Bossen Konradsen, Executive Vice President, Biobank og Biomarkører - Ledelse og stab / Biobank og Biomarkører
T. +45 32683277 @. hbk@ssi.dk
Research area
More than 100 per reviewed papers within microbiology, immunology and vaccinology with a focus on prevention of serious infections in high-risk groups including elderly with pneumococcus and other bacteria. Genetic studies on risk of serious pneumococcal infections. Pneumococcal antibody and avidity studies and vaccination programs in high risk groups. Research and surveillance on incidence, reoccurrence, resistance and mortality of pneumococcal infections and various serotypes. Host of first international conference on pneumococcus and pneumococcal infections.
PubMed link
Responsibilities
Since 2017 Executive Vicepresident at SSI and director of the Danish National Biobank (DNB), which is one of the largest and most advanced biobanks in the world. Associated with the DNB is highly advanced laboratories which performs a broad range of omics analyses as part of the Danish Neonatal Screening Program and unique national and international research within genetic diseases and precision medicine. Together with the outstanding population registers in Denmark, the DNB and the Danish Biobank Register offers unprecedented possibilities for studies for researchers worldwide.
Publications
Geno KA, Gilbert GL, Song JY, Skovsted IC, Klugman KP, Jones C, Konradsen HB, Nahm MH. Pneumococcal Capsules and Their Types: Past, Present, and Future. Clin Microbiol Rev. 2015 Jul;28(3):871-99.
Weinberger DM, Harboe ZB, Viboud C, Krause TG, Miller M, Mølbak K, Konradsen HB. Pneumococcal disease seasonality: incidence, severity and the role of influenza activity. Eur Respir J. 2014 Mar;43(3):833-41.
Harboe ZB, Benfield TL, Valentiner-Branth P, Hjuler T, Lambertsen L, Kaltoft M, Krogfelt K, Slotved HC, Christensen JJ, Konradsen HB. Temporal trends in invasive pneumococcal disease and pneumococcal serotypes over 7 decades. Clin Infect Dis. 2010 Feb 1;50(3):329-37.
Invasive pneumococcal infections in Denmark from 1995 to 1999: epidemiology, serotypes, and resistance.Konradsen HB, Kaltoft MS.Clin Diagn Lab Immunol. 2002 Mar;9(2):358-65.
Quantity and avidity of pneumococcal antibodies before and up to five years after pneumococcal vaccination of elderly persons. Konradsen HB. Clin Infect Dis. 1995 Sep;21(3):616-20. Erratum in: Clin Infect Dis 1996 Jan;22(1):204.