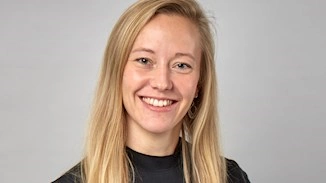 Research areas
As PhD student in the Tuberculosis (TB) Vaccine group at SSI, I am working on characterizing our newest TB vaccine candidate using the mouse model. My research is centered on identifying and understanding protective immunity against Mycobacterium tuberculosis (Mtb) – both during natural Mtb infection and after vaccination. Particularly, I am studying the expression and immunogenicity of Mtb antigens during chronic TB infection, and how this affects the functionality of antigen specific T cells.
Vaccine mediated T cell immunity and protection

T cell functionality, lung migration and differentiation

Recognition of Mtb antigens during late chronic TB infection

Vaccine design and delivery
Responsibilities
PhD student in the TB Vaccine Research Group at the Department of Infectious Disease Immunology
Selected publications
Mortensen, R., Clemmensen, H. S., Woodworth, J. S., Therkelsen, M. L., Mustafa, T., Tonby, K., Andersen, P. (2019). Cyclooxygenase inhibitors impair CD4 T cell immunity and exacerbate Mycobacterium tuberculosis infection in aerosol-challenged mice.

Communications Biology

, 2(1), 288.

Clemmensen, H. S.

, Knudsen, N. P. H., Rasmussen, E. M., Winkler, J., Rosenkrands, I., Ahmad, A., Aagaard, C. (2017).

An attenuated Mycobacterium tuberculosis clinical strain with a defect in ESX-1 secretion induces minimal host immune responses and pathology.

Scientific Reports

, 7, 46666.