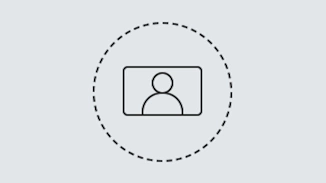 Research area
Describing the implementation of preventive child health programmes (vaccines and vitamin A supplementation) in low-income countries, assessing their real-life effects and identifying how effects may be optimised.
Our data collection on children in Guinea-Bissau starts with registering the foetus. This means we have very good data on early infant mortality, data which is globally scarce. Through collaborative projects with researchers from other institutions, I evaluate the importance of the data collection methodology for accurate estimates of stillbirths and early life mortality.
Prizes and honors
2018: Awarded the 2018 Lundbeck Foundation Research Prize for Young Scientists
2018: Senior scholarship (8 mo salary) from "Købmand i Odense Johann og Hanne Weimann, f. Seedorfs legat"
2016: Senior scholarship (12 mo salary) from "Fonden af 17-12-1981" (2015-16).
2012+2013: Postdoc grants from "The Danish Council for Independent Research" to undertake studies of non-specific effects of vitamin A (2012-13) and vaccines (2013-15).
Responsibilities
Managing Bandim Health Projects rural and urban Health and Demographic Surveillance Systems data collection in Guinea-Bissau. Conducting randomised trials aiming to improve the vaccination programme and are continuously collecting observational data to describe policy implementation. Supervising PhD and masters students.
Publications
Fisker AB, Hornshøj L, Rodrigues A, Balde I, Fernandes M, Benn CS, Aaby P. Effects of the introduction of new vaccines in Guinea-Bissau on vaccine coverage, vaccine timeliness, and child survival: an observational study (Lancet Global Health 2014; 2: 478–87).
Fisker AB, Bale C, Rodrigues A, Balde I, Fernandes M, Jørgensen MJ, Danneskiold-Samsøe N, Hornshøj L, Rasmussen J, Christensen ED, Bibby BM, Aaby P, Benn CS. High-dose Vitamin A With Vaccination after 6 Months of Age: A Randomized Trial (Pediatrics 2014; 134: 739-48).
Storgaard L, Rodrigues A, Martins C, Nielsen BU, Ravn H, Benn CS, Aaby P, Fisker AB. Development of BCG scar and subsequent morbidity and mortality in rural Guinea-Bissau (Clin Infect Dis 2015, 61, 950-9).
Fisker AB, Rodrigues A, Martins C, Ravn H, Byberg S, Thysen S, Storgaard L, Pedersen M, Fernandes M, Benn CS, Aaby P. Reduced all-cause child mortality after general measles vaccination campaign in rural Guinea-Bissau (PIDJ 2015, 34: 1369-76).
Fisker AB, Nebié E, Schoeps A, Martins C, Rodrigues A, Zakane A, Kagone M, Byberg S, Thysen SM, Tiendrebeogo J, Coulibaly B, Sankoh O, Becher H, Whittle HC, van der Klis FRM, Benn CS, Sie A, Müller O, Aaby P. A two-centre randomised trial of an additional early dose of measles vaccine: Effects on mortality and measles antibody levels (CID, 2018, 66: 1573-80).
PubMed link: https://www.ncbi.nlm.nih.gov/pubmed/?term=Fisker+AB%5BAuthor%5D