Infectious Disease Preparedness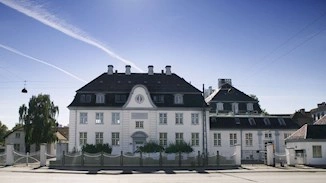 Contact
Infectious Disease Preparedness

The Division for Infectious Disease Preparedness is responsible for the national surveillance of infectious diseases, and contains core capacities in human and veterinary diagnostic services and reference laboratories as well as public health & epidemiology. We provide research, advice and counselling directed at the health care system, authorities in the human and veterinary area, stakeholders and the general public. The integration of human and veterinary services is in line with the "One Health" mindset. This mindset recognizes that prevention and control of diseases is best done as a collaboration between veterinarians, medical doctors, biologists, and others, due to the close interaction between people, animals, food, and the environment.
The Division has a leading role in the digital transformation of the national public health surveillance. This activity is carried out in a close collaboration with the Danish health care providers, including the hospital owners. As a part of this vision, we manage and develop systems such as MiBa (the national microbiology database) and HAIBA which is a system for the national surveillance of health care associated infections.
The Division harbors several WHO centers, is part of European networks, is the national focal point for the international health regulations (WHO) and the early warning and response system (EU).
The veterinary services is a component of the Danish Veterinary Consortium which we established in collaboration with the University of Copenhagen. This consortium provides research, consultancy services, diagnosis and laboratory analyses in connection with the monitoring and control of approximately 80 different livestock diseases. Public sector consultancy includes everything from disease surveillance and handling of specific emergency tasks, e.g. including suspected disease outbreaks to assistance in the form of risk assessments, research projects, questions from the Minister etcetera.
Tasks
The division includes three laboratory departments: Bacteria, Parasites & Fungi, Virus & Microbiological Special Diagnostics, and the International Reference Laboratory of Mycobacteriology. These departments conduct research and development, surveillance, counselling as well as microbiology reference functions. They offer high quality and specialized diagnostic services for at the Danish health care system, the veterinary sector and others.
The department Infectious Epidemiology & Prevention runs the national mandatory surveillance for infectious diseases and the uptake of vaccination. The department provides advise on prevention of infections, guidance and has operational capacity for outbreak management.
The division has a secretariat that is responsible for data analysis and integration. This unit leads the digital transformation of the national surveillance and manages national IT systems for infection control and sharing of microbiological data.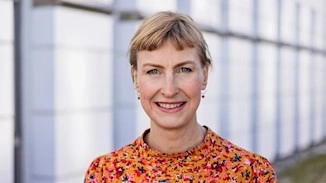 Contact
Tyra Grove Krause, Head of Department, Senior Consultant, MD, PhD, specialist in Public Health Medicine, Epidemiologisk Infek.bered-Ledelse stab / Epidemiologisk Infektionsberedskab
T. +45 32688613 @. tgv@ssi.dk