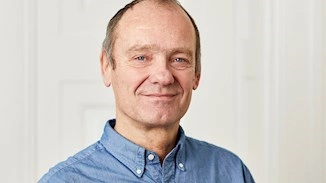 Contact
David M. Hougaard, Head of, MD, D.Sc (med), consultant, Congenital Disorders
T. +45 32683544 @. dh@ssi.dk
Purpose
Biobank & Biomarkers (BOB) prevents congenital diseases, develops highly specialized marker analyses and provides a basis for health science research in biological materials as part of national and international collaborations.
BOB is responsible for the Danish National Biobank (DNB), a unique national research infrastructure, as well as the Danish National Neonatal Screening Program and associated biobank. We also develop highly specialized analyses in congenital diseases, e.g. by applying the latest technologies in the genetic and genomic fields.
We contribute to health science research through our knowledge, samples, data and own research projects, and by promoting sample handout from DNB.
Tasks
The department Congenital Disorders (CD) carries out the national screening of all newborns in Denmark for congenital diseases, which is treatable by early diagnosis. CD also researches the identification of new disease markers and the development of highly specialized marker analyses for diagnostics. The department thus contributes to making precision medicine possible and improving public health in this field in Denmark and internationally.
Danish National Biobank (DNB) is a research infrastructure that supports health science research. The biobank aims at inclusion of approx. 22 million samples from 5.2 million people. Danish and foreign researchers can search among the biobank samples and interact with registers. In this way, researchers can identify samples taken in connection with a given diagnosis, and the system is able to display samples many years before or after a given disease, which provides unique opportunities for new research.